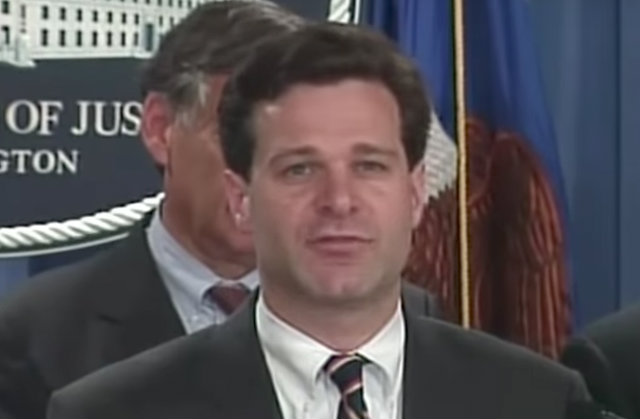 Attorney Christopher Wray is about to learn a lesson that Barbra Streisand learned long ago, but he probably won't find anything funny about it.
Wray, a former federal prosecutor currently employed in private practice at King and Spalding, recently scrubbed his personal biography at the law firm of a reference to Russia that had been present since 2009.
This timely deletion is now focusing all eyes on President Donald Trump's once entirely safe and mainstream pick for FBI director.
As noted, the effect of removing material from the Internet tends to simply increase the public's desire to see and understand such material. It's a phenomenon known as the Streisand effect.
So, what was Wray hoping the public wouldn't see?
According to an archived version of his biography at King and Spalding from December 2016, Wray had worked for "an energy company president in a criminal investigation by Russian authorities."
By June of this year, that reference was gone.
The Department of Justice was silent about the change, but a representative from King and Spalding noted:
"Chris made this change to his bio, along with other minor tweaks, in an attempt to make the material more current. At the time he made the adjustments — January 12, 2017 — he was not being considered for, and did not anticipate being nominated for, FBI Director, or any position in government."
[image via screengrab/Fox Business]
Follow Colin Kalmbacher on Twitter: @colinkalmbacher
Have a tip we should know? [email protected]