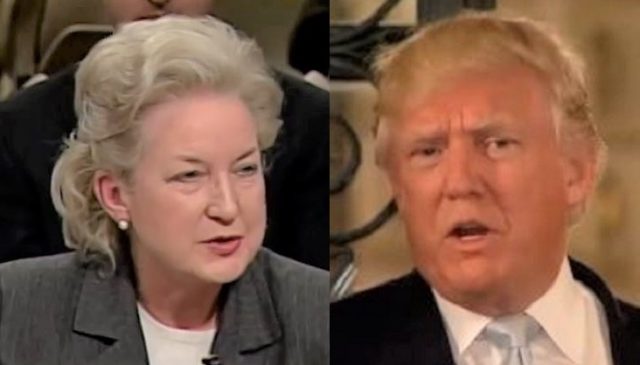 As LawNewz.com explored yesterday, President Donald Trump's sister is a federal judge with the Third Circuit Court of Appeals. As it turns out, Judge Maryanne Trump Barry reportedly has her brother's ear when it comes to filling the vacant seat on the U.S. Supreme Court, and she's recommending one of her colleagues.
Sources told Politico that Judge Barry is encouraging her brother to nominate Judge Thomas Hardiman for the Supreme Court. Hardiman, who works with Barry on the Third Circuit bench, is said to be one of two finalists for the spot, along with Judge Neil Gorsuch of the Tenth Circuit.
Appellate attorney Matthew Stiegler told Politico that Hardiman, whose profile was not nearly as high as Gorsuch's a year ago, may have Barry to thank for his current rise. "They are regularly sitting together, deciding cases together, participating together in oral arguments," Stiegler said about Barry and Hardiman.
Conservatives may not be thrilled that Barry may have a hand in determining who will fill the spot left by the passing of conservative icon Justice Antonin Scalia. Barry was criticized for ruling against a New Jersey law that banned partial-birth abortion for being too broad, leading Senator Ted Cruz to label her a "radical pro-abortion extremist." While that language may be a bit of an overstatement, Barry's reputation as a relative moderate may cause some Republicans to be skeptical of any judge she recommends for the Supreme Court.
Have a tip we should know? [email protected]