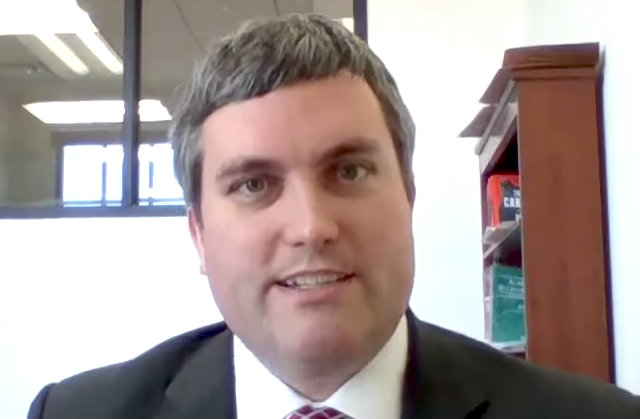 In 2011, a message board user believed to be to Trump judicial nominee Brett Talley posted a message in an online forum defending the "First KKK." The post, on the sports website TideFans, tried to make a case for Nathan Bedford Forrest, an early leader in the Ku Klux Klan. Another forum user voiced confusion at Mississippi proposing a license plate to honor the Confederate general. The account "BamainBoston" answered with this:
Heaven forbid we let the facts get in the way of your righteous indignation, but Forrest, when he decommissioned his men, told them to make peace with the men they had fought and live as good citizens of the United States. It was only after the perceived depredations of the Union army during reconstruction that Forrest joined (it is highly unlikely that he founded or acted as the Grand Wizard) the first KKK, which was entirely different than the KKK of the early 19th Century. When the Klan turned to racial violence, he distanced himself from the organization as he had long supported the reconciliation of the races. In fact, he often spoke to black organizations.
Law&Crime reached out to the Department of Justice, where Talley is a Deputy Assistant Attorney General, for comment.
BuzzFeed first revealed the account in a Monday report. In 2014, the same "BamainBoston" account posted a link to a Washington Post profile about Talley. His subject line read, "Washington Post Did A Feature On Me."
A DOJ spokesperson declined to comment in the BuzzFeed article on Talley's behalf.
It's more bad optics for Talley, after President Donald Trump nominated him to a lifetime appointment to the U.S. District Court for the Middle District of Alabama. The American Bar Association rated him as "not qualified" because of his inexperience. The 36-year-old has never tried a case. The Senate Judiciary Committee approved him last week in a party-line vote. It was recently revealed, however, that he didn't tell the Senate about his marriage to a top White House lawyer when their questionnaire asked him about potential conflicts of interest.
[Screengrab via Liberty Day Institute]
Have a tip we should know? [email protected]