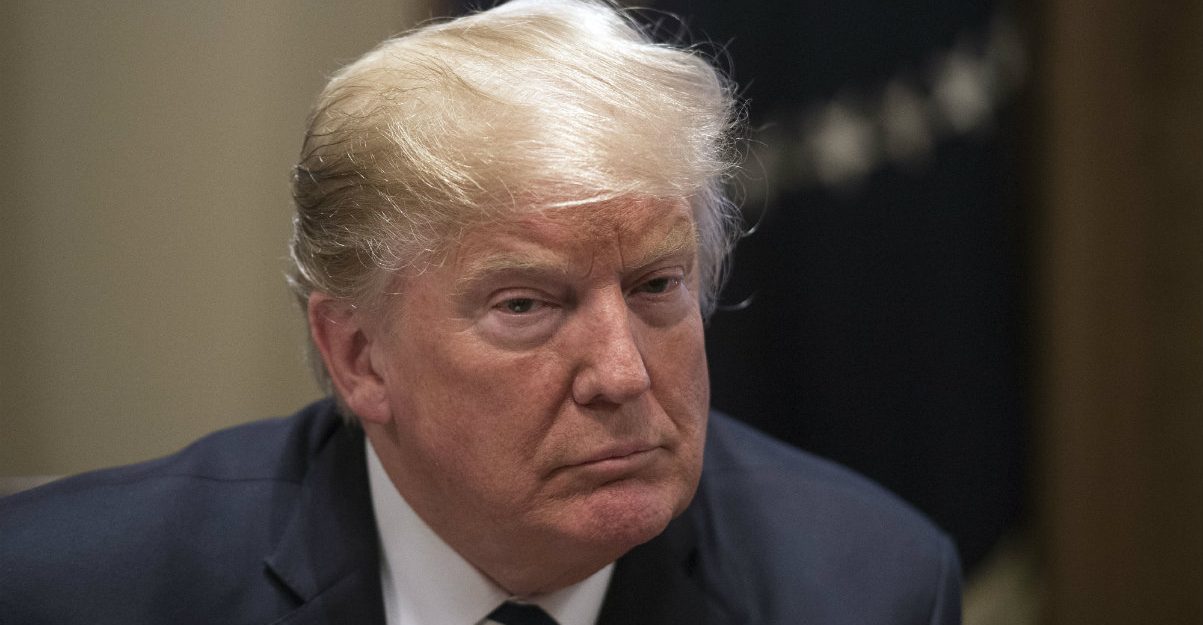 The words President Donald Trump and impeachment appear in the same sentence more frequently these days, but the president revealed he is not concerned in the least.
Trump, in an interview with Reuters White House correspondent Jeff Mason, said (among other things) that "It's hard to impeach somebody who hasn't done anything wrong and who's created the greatest economy in the history of our country."
On a related note, Trump also had some things to say about his former personal attorney Michael Cohen. Cohen recently pleaded guilty to lying to congressional investigators about when in 2016 discussion of the Trump Tower "Moscow Project" ended. Not long after that, Southern District of New York federal prosecutors filed Cohen's sentencing memo. Cohen previously pleaded guilty in Manhattan to eight criminal charges related to tax evasion, bank fraud and campaign finance violations.
The campaign finance violations, allegedly the hush payments made to porn star Stormy Daniels and Playboy model Karen McDougal, came up again last Friday in the the SDNY filing. We already knew that when Cohen entered a guilty plea in the SDNY he admitted that Individual-1 "directed" him to commit campaign finance violations by arranging hush payments to porn star Stormy Daniels and Playboy model Karen McDougal. Cohen admitted in court that "Individual-1" had directed him to commit these crimes, but this was the first time documents said so in this much detail:
On approximately June 16, 2015, Individual-1, for whom Cohen worked at the time, began an ultimately successful campaign for President of the United States. Cohen had no formal title with the campaign, but had a campaign email address, and, at various times advised the campaign, including on matters of interest to the press. Cohen also made media appearances as a surrogate and supporter of Individual-1. During the campaign, Cohen played a central role in two similar schemes to purchase the rights to stories – each from women who claimed to have had an affair with Individual-1 – so as to suppress the stories and thereby prevent them from influencing the election. With respect to both payments, Cohen acted with the intent to influence the 2016 presidential election. Cohen coordinated his actions with one or more members of the campaign, including through meetings and phone calls, about the fact, nature, and timing of the payments.
Then came to key line: "In particular, and as Cohen himself has now admitted, with respect to both payments, he acted in coordination with and at the direction of Individual-1."
The words "coordination with and at the direction of" sparked a debate about Trump's criminal liability heading forward. This fueled the impeachment talk, but Trump himself asserted that he was cleared. He also said that what Democrats call a "campaign contribution" he calls a "simple private transaction."
Trump repeated a version of the above to Reuters.
He claimed it was all Cohen's fault and the payoffs were not campaign contributions.
"Number one, it wasn't a campaign contribution. If it were, it's only civil, and even if it's only civil, there was no violation based on what we did. OK?" he said.
[Image via Nicholas Kamm/AFP and Getty Images]
Have a tip we should know? [email protected]