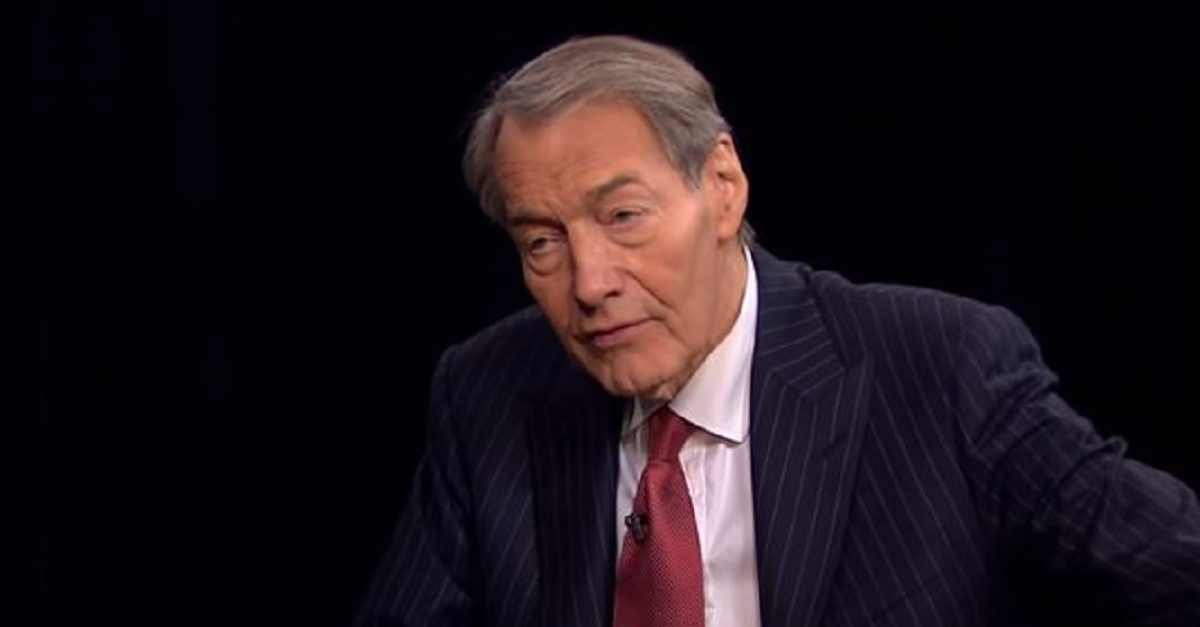 CBS News has reached an agreement to settle a lawsuit brought by Katherine Harris, Sydney McNeal, and Yuqing Wei, three former network employees who claimed the network did not properly handle sexual harassment complaints against host Charlie Rose. According to a court filing, the claims against the CBS News are "discontinued with prejudice," but the settlement does not apply to claims against Rose himself.
The court filing does not specify any details of the settlement agreement, and a CBS spokesperson told The New York Times that the women want the terms to remain confidential. The spokesperson did say that the matter was "resolved."
The lawsuit came about after a Washington Post report discussed allegations from dozens of women against the former host. That report also said that managers were made aware of alleged incidents at least three times going back to 1986 and as recent as 2017 without taking significant action. CBS did fire Rose after a previous Post report in November 2017 said that 8 women alleged that he harassed or groped them while he was working at PBS. Those allegations included claims that Rose would walk around naked and make late night phone calls where he discussed sexual fantasies.
Rose apologized after the first report came out, but said told the newspaper that their subsequent report—which included allegations from 27 women (13 from CBS News)—was "unfair and inaccurate." When the three women filed their lawsuit, Rose's attorney said, "The claims in the lawsuit filed today against Mr. Rose are without merit."
[Image via Charlie Rose screengrab]
Have a tip we should know? [email protected]