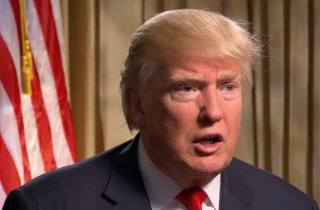 UPDATE 1:00 pm: A judge in Clark County, Nevada refused to grant an order in a lawsuit brought by Donald Trumpand his campaign over extended early voting hours. For more information, click here.
——–
With just hours until the polls close on Election Day 2016, Republican Presidential candidate Donald Trump is suing in Nevada over a decision in Clark County to keep polls open two hours later than the designated time during their early voting period. The complaint, filed Monday night against Joe P. Gloria, the county registrar of voters, is over an area including Las Vegas that has a high minority population.
Trump alleges that on Friday, November 4,  polling sites were supposed to close at 8pm local time, but that according to poll watcher at Cardenas Market in Clark County, the head of the polling site said that he was keeping the site open until the market closed at 10pm, at the instruction of the registrar. The poll watcher, identified as Ronald Ketcham, said that he was also told that polling would continue for anyone who was already online inside the market when it closed at 10pm.
The complaint also says that Ketcham was told that other polling sites were closing at 8pm, and that voters still waiting at those locations were instructed to go to Cardenas Market. According to Ketcham, as many as 300 people may have arrived at the site after 8pm.
Trump and his campaign are alleging that the extended time was "coordinated with Democratic activists" in order to favor the Democratic party.
Michael McDonald, chairman of the Nevada Republican Party told an audience at a Trump event in Reno over the weekend that polling sites in Clark County were kept open later than normal in order to accommodate "a certain group." Clark County is 30% Hispanic.
County spokesman Dan Kulin,  told CNN that none of the early voting sites extended their hours, but they did remain open for anyone who was in line at closing time.
Trump is asking the court to make sure that the votes in question are set aside, pending any post-election challenges.
A statement from Clark County said that the complaint wasn't asking for anything that wouldn't have been done anyway.
Clark County statement on Trump lawsuit. pic.twitter.com/OUdZ6VjjN5

— Jon Ralston (@RalstonReports) November 8, 2016
This article has been updated with details from the complaint.
Have a tip we should know? [email protected]