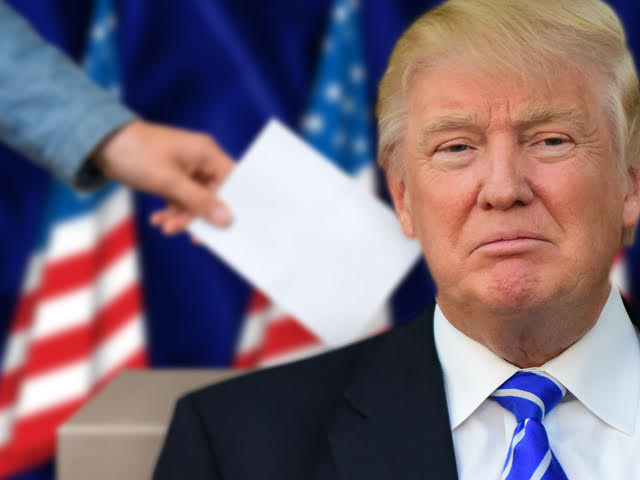 It just won't end. During a listening session about his Supreme Court nominee Neil Gorsuch on Thursday, it seems the President could just not help but bring up the false notion (again) that he lost the popular vote because of "illegal voting." According to Politico, former New Hampshire Sen. Kelly Ayotte was in the audience. Ayotte lost her reelection in November, and is now working for the White House.
Trump apparently claimed during the meeting that both he and Ayotte would have won the Granite State bigly if not for the 'thousands' of people who were 'brought on buses' from another state to illegally vote in New Hampshire, the political blog reports.  Politico also contends that there was an uncomfortable silence after he made this allegation. Hillary Clinton narrowly won New Hampshire with just under three thousand more votes than Donald Trump.
Last month, Trump repeated the claim to lawmakers, saying that three million to five million undocumented immigrants voted for Hillary Clinton. He promised to initiate an investigation shortly after he made the statement — but so far to date, no investigation has begun.  Before that, after his election, there was this doozy:
In addition to winning the Electoral College in a landslide, I won the popular vote if you deduct the millions of people who voted illegally

— Donald J. Trump (@realDonaldTrump) November 27, 2016
There are no credible reports verifying Trump's claim that there was widespread voting fraud during the 2016 election.
Have a tip we should know? [email protected]
Rachel Stockman - President / On Air Host