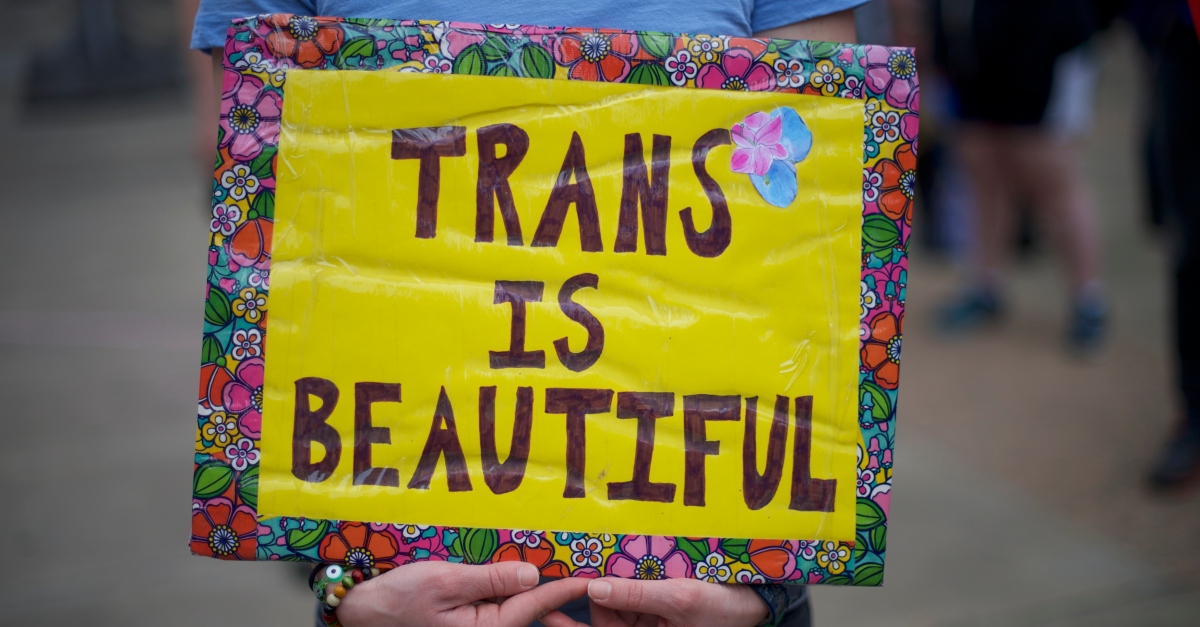 The Trump administration is thinking about establishing a legal definition of sex under Title IX, which would omit recognition of transgender people, according to a Department of Heath and Human services memo obtained by The New York Times. Government agencies should adopt a definition "on a biological basis that is clear, grounded in science, objective and administrable," said the document. In this proposal, sex would be defined as strictly male or female, immutable, and defined by a person's genitalia at birth. Birth certificates would serve as proof, though genetic testing would address any arguments about an individual's gender.
Virginia lawmaker Danica Roem, a trans woman, ripped into this proposal.
"Singling out and stigmatizing your transgender constituents isn't just the antithesis of constituent service," she wrote on Twitter. "It's dangerous and gets us killed."
Chicago-Kent College of Law Professor Anthony Michael Kreis also tore into it.
"First, this policy ignores the fact that there are intersex persons," he wrote. "Second, we should be horrified at the idea of government mandating genetic tests for anything. Third, this would erase transgender people's existence but it would harm a wider group of folks."
Limiting our ideas of sex discrimination strictly to organs "undermines protections for gender non-conforming cisgender people, gays/lesbians/bisexuals, and stereotypes used to discriminate against cisgender heterosexuals," he wrote.
*Honestly, I meant to say "decide." However, the truth is that courts have long recognized that when transgender individuals are discriminated against it is because of their sex. (See, e.g., Smith v. City of Salem (6th Cir. 2004); Glenn v. Brumby (11th Cir. 2011)).

— 👻 🎃169 A.D.2d 254 (N.Y. App. Div. 1991) 🎃👻 (@AnthonyMKreis) October 21, 2018
The White House is reviewing two proposed rules tied to this meaning, the Times reported. One concerns sex discrimination complaints from schools and colleges getting federal assistance. That is under the purview of the Department of Education. The second regards health programs and activities that getting federal funding. That is under the authority of the Department of Health and Human Services.
This new definition would be more of the same from the administration. President Donald Trump tried to ban transgender people from the U.S. military. The Department of Education said in February they were no longer looking into allegations that transgender students were banned from school restrooms matching their gender identity.
[Image of protester at February 25, 2017 rally at Thomas Paine Plaza via Mark Makela/Getty Images]
Have a tip we should know? [email protected]