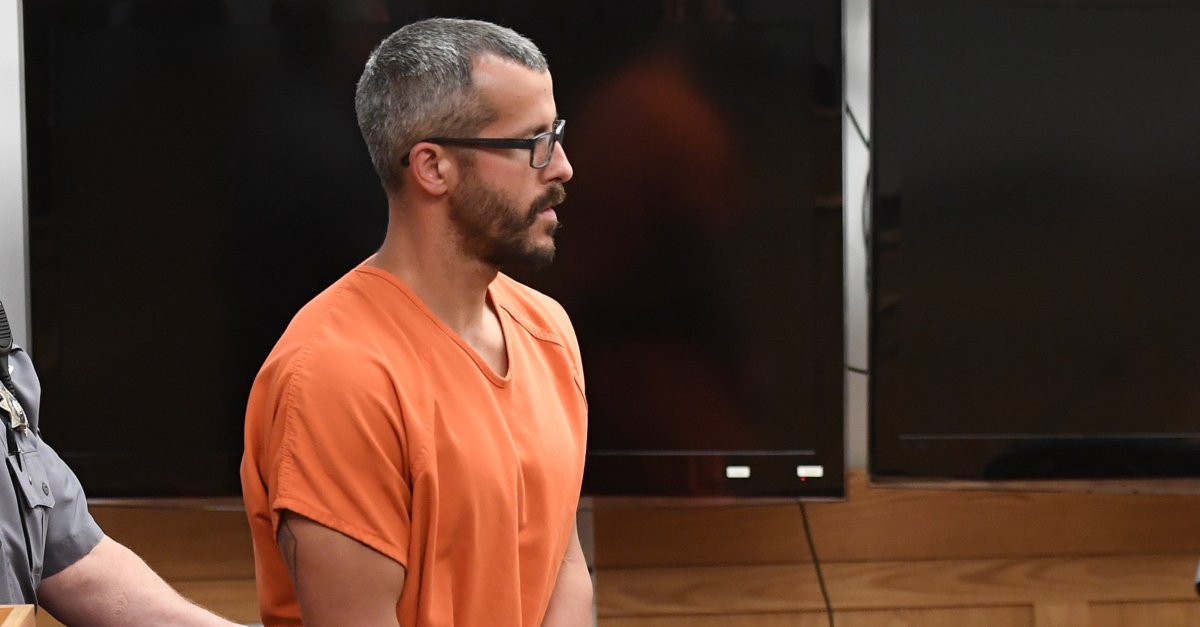 Attorneys for Christopher Watts, the Colorado man charged in the deaths of his wife, two daughters and unborn son, are attempting to cast doubt on why Weld County prosecutors want to keep the autopsy results sealed. They voiced concern that the state could be leaving them in the dark about witnesses, according to a Friday filing obtained by Law&Crime.
"Because the government's claim that the release of the autopsies may taint witnesses who have not been interviewed seems to suggest there are witnesses that the government knows who may slant or change their testimony based on the autopsy results, Mr. Watts has an obvious and substantial interest in developing the record on that claim," wrote state public defenders John Walsh and Kathryn Herold.
From the filing:
It is not clear if the government's assertion means that it has knowledge that witnesses may change their testimony once they see the coroner's opinion. It is not clear which witnesses the government knows about who have not been interviewed that may have that reaction to the opinion of the coroner. It is not clear what information the government possesses that would lead them to that conclusion.
They say concerns about tainting potential jurors is "groundless" because details will likely be shown in court ahead of trial.
Now they want a hearing on the prosecution's ostensible reason for wanting to stop the release of the autopsies of Shanann Watts, four-year-old Bella, and three-year-old Celeste.
These reports might prove key to the ongoing court fight. Chris Watts admitted to killing his wife, but claimed that Shanann had murdered their children after he asked for a separation, police said. Prosecutors clearly think that's B.S. They charged him in the murders of Shanann and the girls, for hiding the bodies, and for terminating his wife's 15-week pregnancy.
The case caught national attention before charges were filed, and the victims were just considered missing. Watts spoke with a Denver7 news team, and pleaded for their return.
"This house is not complete without anybody here," he said.
The victims were found on property belonging to his employer at the time, police said. Investigators said the girls were discovered in "mostly full" oil and gas tanks.
A status conference is set for November 19.
[Image via RJ Sangosti – Pool/Getty Images]
Have a tip we should know? [email protected]