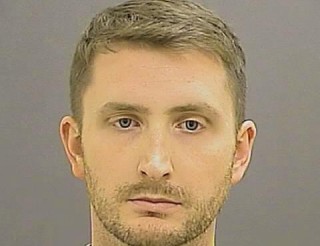 Update 5/12/16 1:50pm: Opening statements took place Thursday morning. The prosecution outlined their case by characterizing Officer Nero's treatment of Freddie Gray by saying, "This is not an issue of danger. It's one of not caring," WBALTV reported. Prosecutor Michael Schatzow said Nero knew that the proper protocol was to make sure Gray was wearing a seat-belt when he was being transported in a police vehicle, but failed to follow the appropriate procedure.
Nero's attorney claimed that the officer was not aware of the seat-belt rule, which was new, and that commanders at roll call hadn't said anything about it. The defense also said that Nero never actually touched Gray, except when he asked for an inhaler, so he could not be guilty of assault, which requires a non-consensual touching.
The prosecution then began calling their witnesses. Captain Martin Bartness, the police commissioner's chief of staff, said on the stand that he helped write the department's policies, and that the seat-belt policy went into effect days before Gray's death. He confirmed that all officers received notification of the policy via email. Bartness said that while police rules are not law, officers who violate them are subject to disciplinary action and can be fired.
---
Over a year after Freddie Gray died in police custody, the trial of one of the officers involved, Edward Nero, began on Thursday. Officers allegedly put Gray in the back of a police vehicle without buckling him in, and an autopsy showed that he died from a neck injury he suffered while being transported.
Nero opted not to have a jury trial, preferring a bench trial, meaning only the judge will decide the case after hearing the evidence. Judge Barry Williams granted Nero's request for a bench trial at a hearing on Tuesday. Attorneys had previously failed to get the officers' cases moved out of Baltimore so it would be easier to assemble impartial juries.
Nero is charged with second-degree assault and other misdemeanors, Reuters reported, while his fellow officers have faced other charges, including murder. The trial of Officer William Porter, which took place in December, ended in a hung jury.
[image via Baltimore Police]
Have a tip we should know? [email protected]