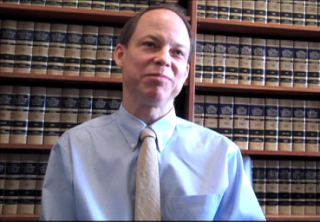 On June 2, Judge Aaron Persky delivered disheartening news in the form of light sentences in two separate cases, but only one of them got attention at the time. The second case was the one that drew national attention: Brock Turner, the Stanford swimmer who was convicted of sexually assaulting an intoxicated, unconscious woman, only to get a mere six months in county jail, plus probation, when he faced years in prison.  Just half an hour before Turner's sentencing hearing, Persky gave a slap on the wrist to a man convicted of domestic abuse. That story flew under the radar until the woman involved, identified only as Jane Doe, spoke to The Guardian.
Doe, who came to this country from Taiwan as a teenager, displayed photographs in court to Persky, showing her bruised body and bloody face, the result of "torture," as she described it, from her ex-fiance Ming Hsuan Chiang. Chiang had pleaded no contest to a felony charge of domestic violence battery causing "serious bodily injury." But despite the felony conviction, Persky sentenced him to just 72 days in county jail that could be served on weekends. That means that Chiang could continue working at his engineering job, and then serve his sentence over the course of about 12 weekends. He was originally facing up to four years in prison! That means that twice in the same day, Persky made special exceptions for privileged men who had committed atrocities against defenseless women; Turner, an athlete at a top university with his whole life ahead of him, and Chiang, a well-paid professional.
In both cases, the women gave their accounts to Persky, only for him to be completely, shockingly unmoved. Just like the woman in Turner's case, who presented heartfelt, impassioned testimony before her attacker's sentencing, Doe stood before the judge and described her ordeal, saying she suffered from post-traumatic stress disorder. "Visible injuries can be treated, but invisible injuries sometimes can last forever," she said. "As the victim, when I get beaten, can I ask for a better offer? Can I ask for a 'discount' beating?" Doe asked, referring to Chiang's plea deal. "There's no opportunity for me to negotiate." She had difficulty reciting her statement, as English is not her first language. In a stunning lack of sensitivity, Persky had the nerve to tell her — more than once — to hurry up and finish. This man shouldn't be allowed to sit on a park bench, let alone a judicial one.
Doe described the abuse in detail to The Guardian, how he dragged her by the hair and punched her repeatedly. "He was trying to kill me," she said. "If he had used more force, maybe I'd be dead or my brain would be dead." She alleged that this was not the first incident of abuse she faced from Chiang, although his attorney denied this to The Guardian. 
"I have evidence. I have witnesses. I have police reports. I have photos," Doe told The Guardian, saying that she believed at the time that she had a strong case, and that Chiang would be punished severely. Apparently Persky doesn't believe that men with bright futures should have to face consequences for their actions, even if their victims have to live with what happened for the rest of their lives.
[Image via screengrab]
Have a tip we should know? [email protected]