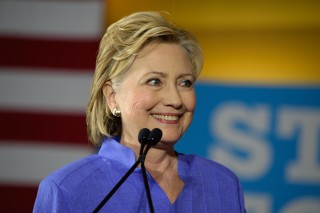 The United States Department of State is opposing the media's attempt to gain access to taped depositions taken of Hillary Clinton's aides. The depositions were taken as part of a FOIA lawsuit filed by conservative watchdog group, Judicial Watch. The group is trying to figure out if FOIA laws were circumvented by Clinton's use of a private email server.
Judicial Watch has recently deposed Cheryl Mills, who served as Clinton's chief of staff,  Bryan Pagliano, who is believed to have set up Clinton's private server, and Huma Abedin, as well as others.
"In this case, the Department of State has an interest in ensuring that the recordings of its current and former employees- several of whom are career foreign service officers — are not presented to the public inaccurately or out of context," attorney Benjamin Mizer wrote on behalf of the State Department.
Transcripts of the depositions taken under oath were released to the public. However, the videotaped versions of the interviews have never been made public. In July, a coalition of 19 media organizations filed a motion to intervene in order to gain access to those depositions of the Clinton aides.
"Access to the audiovisual recordings of the depositions will provide the public with a more accurate and complete record of the testimony given by public officials in this case. Moreover, no good cause exists to deprive the public of access to these audiovisual recordings," attorneys for the media organizations wrote in a motion.  The State Department fears that if  the full audiovisual recordings are released they will be "cut and spliced and used as sound-bites on the evening news."
Judge Emmet Sullivan has previously denied Judicial Watch's motion to get the full recordings released, but he has not ruled yet on the media's request.
Have a tip we should know? [email protected]
Rachel Stockman - Editor in Chief / On Air Host