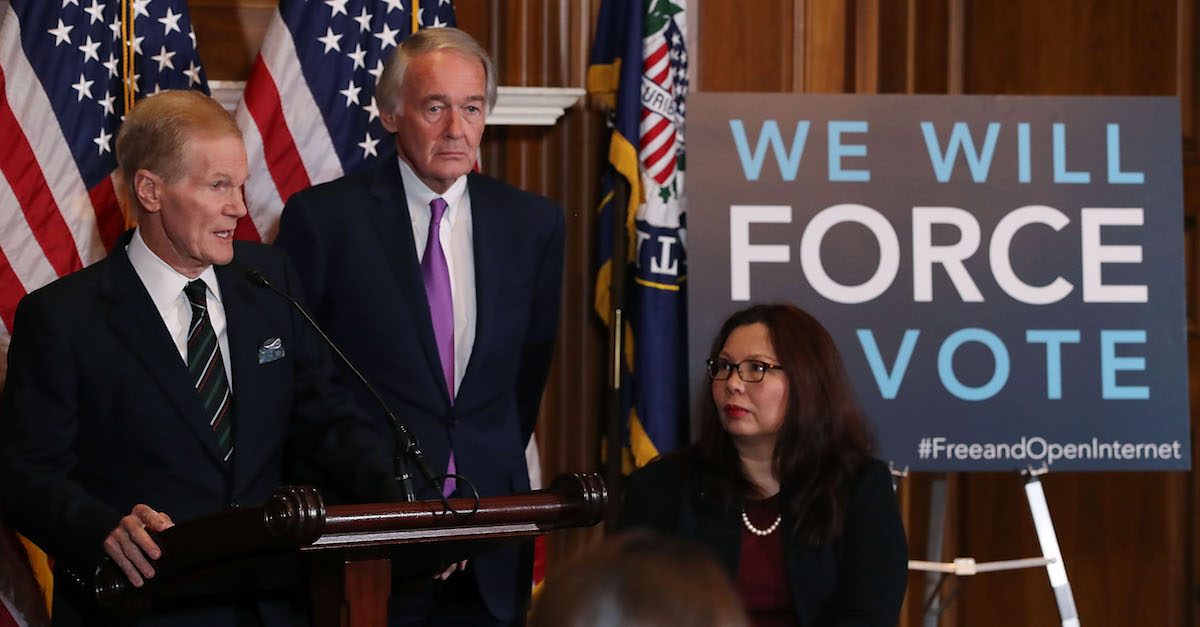 Many Americans were shocked and appalled in December 2017 when FCC Chairman Ajit Pai announced a repeal of net neutrality rules, but Senate Democrats and three Republicans on Wednesday came together for a 52-47 vote in favor of a resolution to undo that regulatory change.
According to Politico, Republican Senators Susan Collins (Maine), Lisa Murkowski (Alaska) and John Kennedy (La.) joined a full Democratic caucus to approve the resolution to restore rules that keep internet service providers (ISPs) from slowing down (throttling) or increasing connection speed based on which websites users are visiting or which apps they are using. The legislation also prevents ISPs from simply blocking certain website or apps.
Collins' vote was enough to give Democrats a 50-49 tally on the Congressional Review Act (CRA), but Murkowski and Kennedy also joined in.
Democratic Party senators took to Twitter to say it is now on the U.S. House of Representatives to follow through.
Sen. Tammy Baldwin (Wisc.) said that the House must "take action" because "innovators entrepreneurs, small businesses & consumers should have a #FreeandOpenInternet."
Sen. Jeff Merkley (Ore.) celebrated, "We did it!!"
"Now, we need the House to vote. This is critical. Americans don't want slow and fast lanes. We want good internet service for all, not just the rich and powerful," he tweeted.
Sen. Bernie Sanders, an independent socialist who caucuses with the Democrats (Vt.) called this an "important step" and said the "House must side with 86% of Americans who support net neutrality."
The Wall Street Journal suggested this was a "symbolic defeat" of the Trump Administration because reinstating net neutrality rules "faces long odds" in the House.
There is also the factor that President Donald Trump would have to sign off on this in the end.
[Image via Mark Wilson/Getty Images]
Have a tip we should know? [email protected]