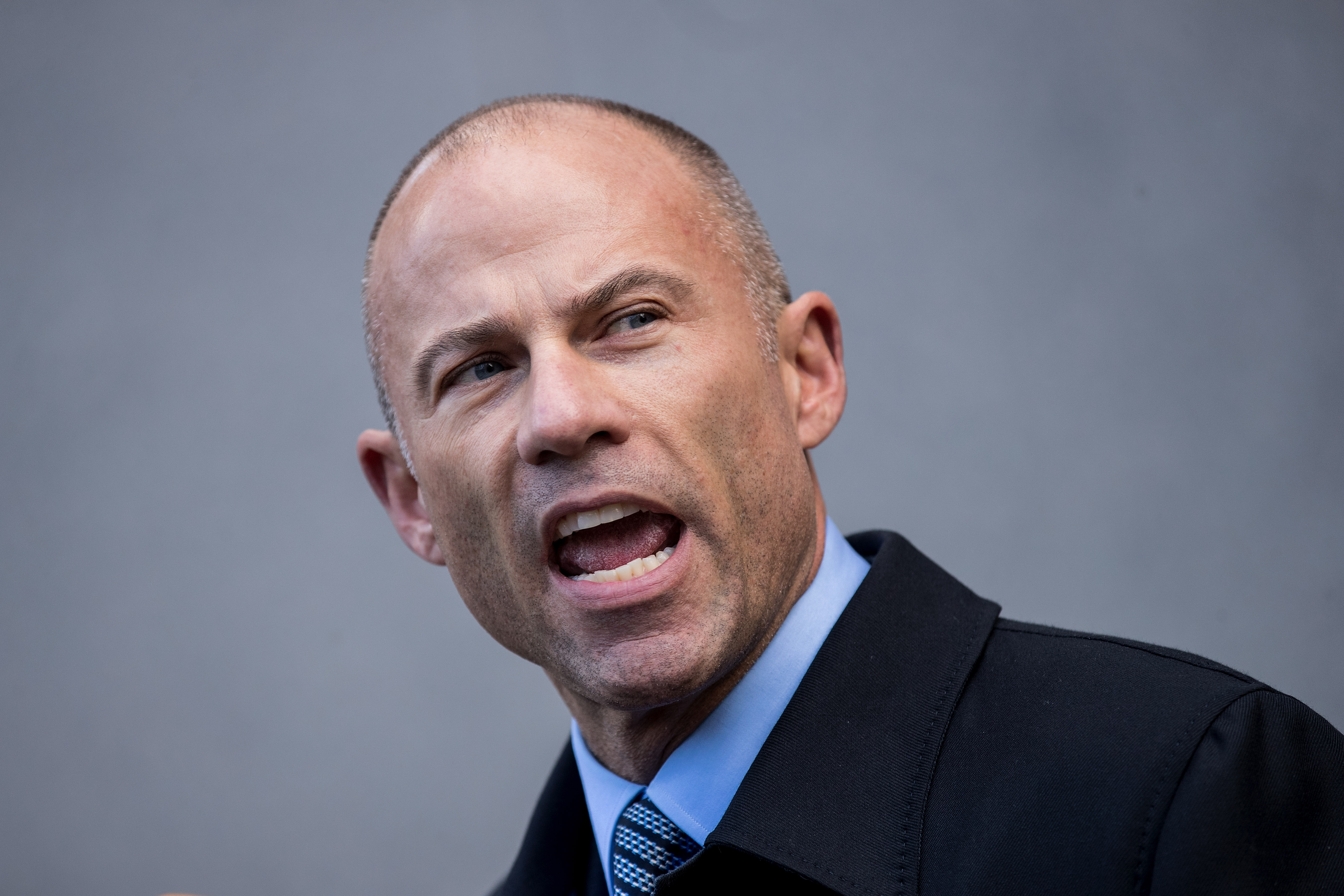 As Michael Avenatti continues his hourly cable news appearances to further his so-called #basta movement, reporters for The Daily Caller gave us a little inside look into how the slick California lawyer operates after he sent them a legal threat for apparently having the audacity to report information contained in public records.
Just today, The Hollywood Reporter's Eriq Gardner showed us how the tough talking attorney had some choice words for him as well. I can confirm that his legal threats aren't just limited to conservative-leaning publications and appear to be a bit of his modus operandi. As someone who has dealt personally with both Michael Cohen and Michael Avenatti as Editor in Chief at Law&Crime, there are some striking similarities between the two gentlemen as it relates to their chosen media techniques.
After the publication of our April 26 article that Avenatti deemed "unfair"  and "complete bullshit," Avenatti threatened to sue our reporter, Colin Kalmbacher, personally and then our publication — and then whoever "edited" the article as well.  Oh, he wasn't done.
In a phone call the day after the article was published, Avenatti also told me if we didn't make the changes he requested, he would also verbally bash our reporter on The View and make him look like a legal idiot and "buffoon." (he was in a car on the way to The View when we talked). Law&Crime has confirmed that Avenatti also threatened to "cut off" certain networks and print publications for coverage that was unfavorable to him personally.
Colin's article was an admittedly harsh take on Avenatti's performance in court after he filed a motion to intervene on behalf of porn star Stormy Daniels in the government's case against Michael Cohen. As a legal analyst and attorney himself, Colin gave his take on how the court proceeding went down — and how Avenatti appeared to struggle to get what he wanted when he appeared before Judge Kimba Wood, who is handling the Michael Cohen criminal case.
Avenatti was not so pleased by Colin's analysis, and let him know that it was "bullshit," "nonsense and "completely fabricated," demanding to speak to his editor.
I got on the phone with the fired up Avenatti shortly thereafter. After spewing a bunch of legal threats, Avenatti had to get off to make it in time for his View hit.
We ultimately agreed to make a few changes to the article that we noted by an Editor's Note. Some of the changes included toning down Colin's tongue-in-cheek headline (we originally said, "One Thing is Clear From Michael Cohen's Hearing… No One Likes Michael Avenatti, we changed it to "One Thing is Clear From Michael Cohen's Hearing… No One Wanted Michael Avenatti There"), clarifying the judge's decision and also making it clear that this was Colin's analysis of how the hearing unfolded. The bottom line is there was nothing in the article that was in any way "false" about Avenatti.
Still, Avenatti was not pleased, sending me a text, "Next Time, pls take my complaints more seriously. Have a nice weekend."  Then spewing out this tweet:
Will one of the networks please have me on with @colinkalmbacher so I can show the nation that a) he has no idea what he is talking about; b) he has basically ZERO real-world legal experience; and c) he fabricates "facts" relating to this case to fit his agenda? #legalbuffoonery

— Michael Avenatti (@MichaelAvenatti) April 27, 2018
Avenatti has every right to defend himself but resorting to legal threats, and then what can only be described as online twitter bullying sounds, well, quite Trumpian.
By the way, Stormy Daniels' intervenor request is still being considered by the SDNY, and as Colin had said…it was no slam dunk for Avenatti.
This is an opinion piece. The views expressed in this article are those of just the author.
Rachel Stockman - President / On Air Host