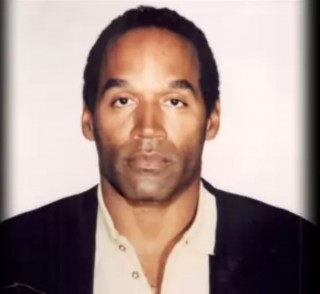 With the focus now on OJ Simpson and the knife that was supposedly found at his California estate, we wanted to remind you that this isn't the first time the possible murder weapon was suddenly "discovered." This latest round of media coverage stems from a retired LAPD officer who told investigators that a construction worker gave the knife to him years ago while he was working an off-duty movie gig. At the time of the supposed discovery, Simpson's estate was being demolished. But, don't get too excited that police are on to a major break in the case. The former lead LAPD detective on the original case says they've had many knives turn up over the years, and in every case they've investigated, there was absolutely no connection to the grisly murders of Nicole Brown Simpson and her friend Ron Goldman.
"You have to try to keep this in perspective," Tom Lange, the former LAPD detective in the Simpson investigation told CNN . "The reality is these things have been happening for some time… many knives that have been turned over (to police)."
Police searched for months for the murder weapon after the double homicide in 1994, but could never find it. There were a number of false alarms along the way. During the investigation, police thought a 15-inch knife purchased by Simpson in downtown Los Angeles might be it, according to the Los Angeles Times. They even asked a coroner to compare the type of knife with the victims' stab wounds, but forensic tests later revealed the knife had no scratches or bloodstains and was not associated with the double homicide. In 1994, a woman called police after discovering a kitchen knife smeared with blood stains less than a block from Simpson's home. But, like the others, nothing ever panned out with that one either.
Capt. Andy Neiman with LAPD told LawNewz.com that he had also heard rumors swirling about a knife found several years ago, but has not been able to confirm whether or not they were true. LawNewz.com Founder, Dan Abrams, is doubtful that this discovery will amount to anything.
I would take bad odds that this knife is just another false lead and has NOTHING to do with the #OJSimpson murder case.

— Dan Abrams (@danabrams) March 4, 2016
"The question is—is this just another knife that is investigated as a connection to the murder or will there be something this time," LawNewz.com's Editor-at-Large Beth Karas said, "Nicole and Ron's DNA need to be on the knife. If their DNA is on it that goes a long way to arguing it is indeed the weapon, but it does not necessarily connect OJ Simpson to the case unless there is forensic evidence from him as well."
Of course, even if there is, OJ Simpson could not be charged because of double jeopardy. He was acquitted back in 1995, but is currently serving time for unrelated robbery charges.
Have a tip we should know? [email protected]
Rachel Stockman - President / On Air Host