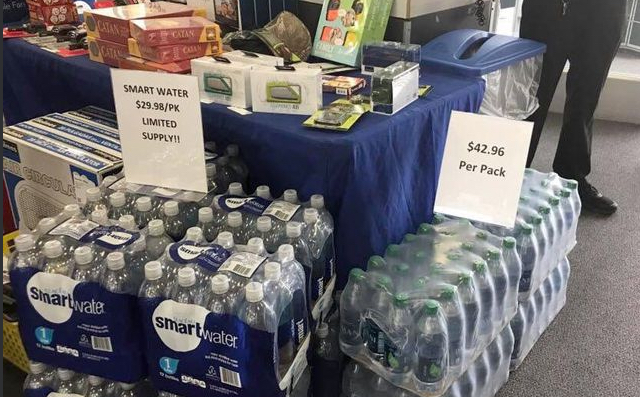 Twenty dollars for a gallon of gas; $8.50 for a bottle of water ($99 for a case); hotel rooms jacked up seven times the normal rate.
Those are just a few of the headline-grabbing numbers that have been reported to the State of Texas' Attorney General Ken Paxton.
According to Paxton's spokesperson, Kayleigh Lovvorn, over 684 such cases of price gouging have been reported so far. And the numbers are only expected to increase.
The overwhelming number of reports in the wake of Hurricane Harvey has Texas Governor Greg Abbott up in arms. At a press conference on Wednesday, he said:
"The attorney general of Texas is taking swift and aggressive action to prosecute price gouging. If you price gouge anybody, you could be subject to penalties of up to $25,000 per incident. If you're a business, you can be put out of business by the Texas attorney general if you dare try any price gouging. It's un-Texan, and we will not tolerate it."
Paxton himself previously chimed in–alerting businesses that if any victims of price gouging are over the age of 65, the penalties could be increased to $250,000 per incident.
While many pro-capitalism, conservative and libertarian organizations and pundits have blessed price gouging with their seal of approval, price gouging is illegal in Texas once an official disaster has been declared by the governor.
Abbott made such a declaration on August 23.
[image via screengrab]
Follow Colin Kalmbacher on Twitter: @colinkalmbacher
Have a tip we should know? [email protected]