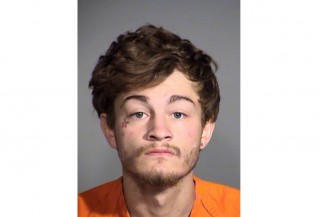 A 19-year-old from Indiana is accused of murdering three people and committing other crimes during a four-day span that police say was inspired by the movie "The Purge." In the film, crimes are legalized during a 12-hour window. Now, prosecutors are looking for the death penalty, the Indianapolis Star reported.
Cruz allegedly shot Billy Boyd, 54, and Jay Higginbotham, 40, on May 12, and then Jose Ruiz on May 15. He is charged with murder, robbery, intimidation, and pointing a firearm. Marion County Prosecutor Terry Curry said that his office spoke to the families of the victims before determining whether or not to pursue the death penalty. "Some were in favor of us pursuing this course, others were not. But ultimately we have to make our decision," he said.
The nature and motivation of the crimes seemed to have considerable weight in Curry's decision. "Quite simply, we allege that these were killings for sport, and thus could not be more appropriate for consideration for capital punishment," Curry said.
[mugshot via Indianapolis Metropolitan Police Department]
Have a tip we should know? [email protected]