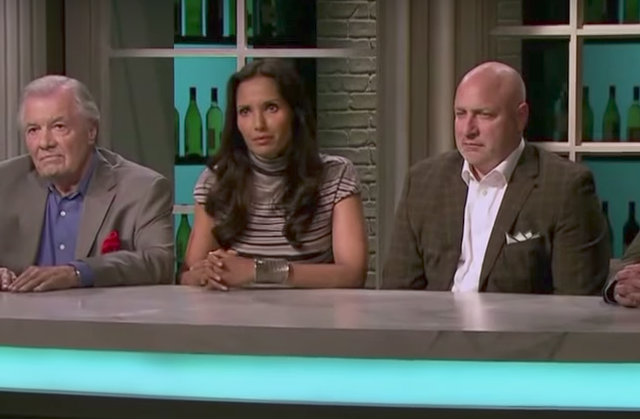 BOSTON (AP) — Four Teamsters have been acquitted in Boston of threatening the cast and nonunion crew of the TV reality show "Top Chef."
A federal jury found the men not guilty Tuesday after 20 hours of deliberations. The Local 25 union members were accused of using strong-arm tactics to extort jobs as drivers with union-scale wages.
"Top Chef" host Padma Lakshmi testified that she was "terrified" when one of the men confronted her outside a Boston-area restaurant where the series filmed in 2014.
Lawyers for the men insisted they were merely demonstrating against the nonunion crew.
The men were acquitted of charges of conspiracy to extort and attempted extortion.
[Screengrab of Top Chef panel via Bravo]
Have a tip we should know? [email protected]