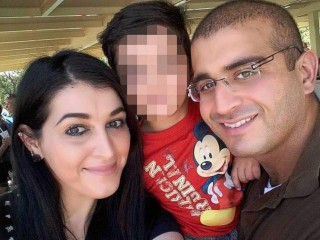 ORLANDO, Fla. (AP) — A judge overseeing the case of the wife of the Florida nightclub shooter is contemplating sanctions against her attorneys.
U.S. District Judge Paul Byron has scheduled a hearing Thursday during which he is asking Noor Salman's attorneys to show why sanctions shouldn't be imposed.
The judge says in an order that the issue centers on what Salman's attorneys disclosed about an expert witness.
It's unclear what the problem is since the judge sealed another order outlining details.
Charles Swift, Salman's lead attorney, didn't return a phone call, and an attorney for her lawyers said he couldn't comment Tuesday.
Salman is charged with obstruction and aiding her husband, who is responsible for the worst mass shooting in modern U.S. history.
Forty-nine people were killed in June 2016 at Orlando's Pulse nightclub.
Have a tip we should know? [email protected]