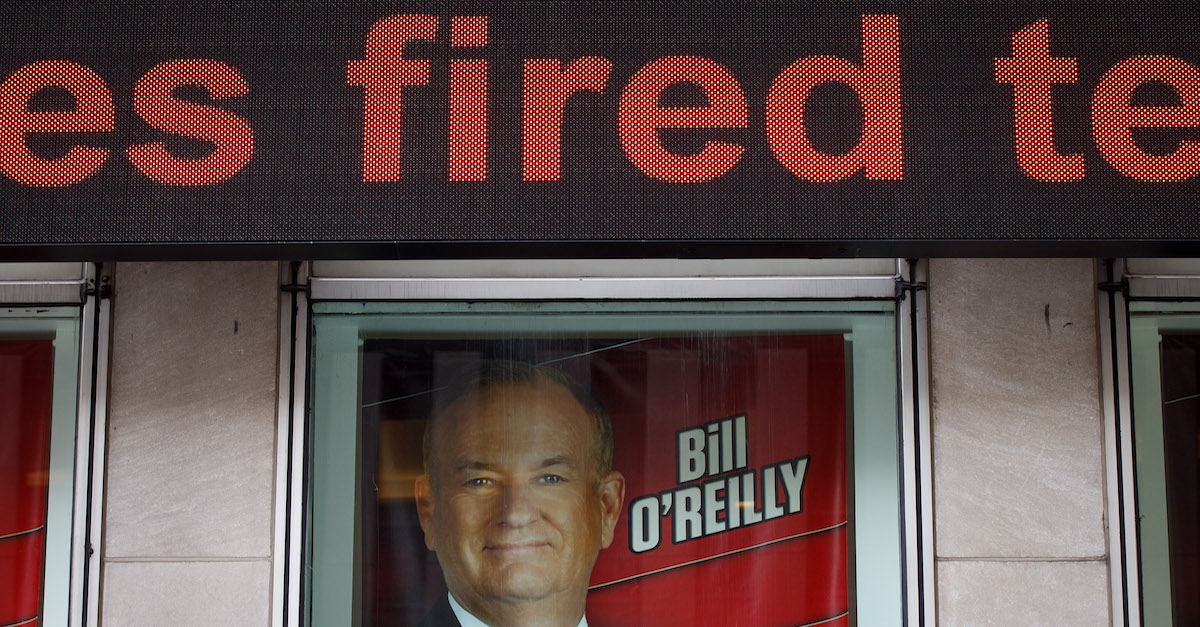 Former Fox News host Bill O'Reilly, fired in April 2017 after pressure mounted over multiple sexual harassment allegations and settlements, lost pretty big in court on Tuesday. Judge Deborah Batts of the District Court for the Southern District of New York denied a motion from him and his lawyers to keep sealed the details of his settlements. O'Reilly is being sued for defamation by three named plaintiffs, Rachel Witlieb Bernstein, Andrea Mackris, and Rebecca Gomez Diamond.
Here are main takeaways now that some of terms and documents are out there.
1) The judge denied the motion on First Amendment grounds
Judge Batts, CNN reported, said O'Reilly "failed to present compelling countervailing factors that could overcome the presumption of public access" as compelled by the First Amendment.
The judge said O'Reilly was "ask[ing] the Court to resolve a dispute by relying on the very Agreements he seeks to shield from public view."
2) Andrea Mackris' attorneys said her settlement required her to "lie"
Neil Mullin and Nancy Erika Smith said their client, a former producer at Fox News, was, as part of her settlement agreement, required to "lie, even in legal proceedings or under oath, if any evidence becomes public, by calling evidence 'counterfeit' or 'forgeries.'"
An image of the clause in question is making the rounds online.
It says, "It is expressly agreed that, should any Materials become public by any means including through third parties after the dates of this Agreement, all parties will disclaim them as counterfeit or forgeries."
3) Mackris' then-attorney Benedict Morelli allegedly became O'Reilly's lawyer while negotiating the settlement and left her behind
Mackris' current attorneys called this a "profoundly unethical conflict." Morelli did not respond to a request for comment from CNN on Wednesday.
4) Bo Dietl, a former Fox News contributor and NYPD, allegedly surveilled Mackris
CNN and others noted the detail in the filing that, Bo Dietl and others "surveilled, investigated and amassed information about Ms. Mackris, including tapes, photographs, emails, letters, calendars and diaries."
[Image via Drew Angerer/Getty Images]
Have a tip we should know? [email protected]