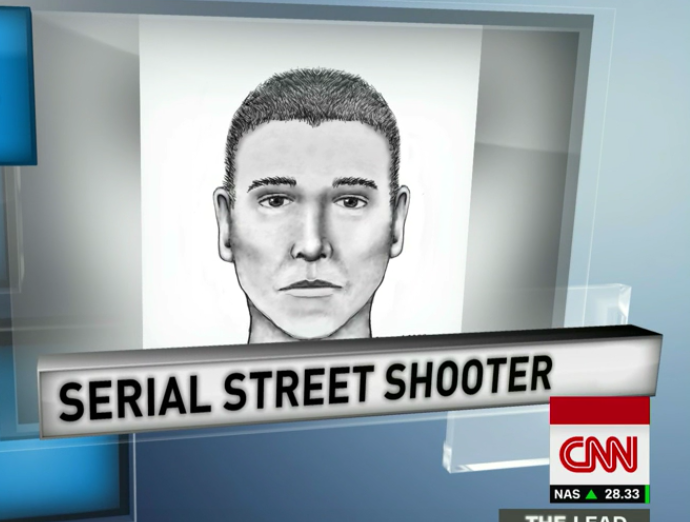 An unknown serial killer is on the loose in the Phoenix, Arizona area, CNN reported. Authorities have released a composite sketch of the suspect, known as the Serial Street Shooter, who authorities believe is responsible for killing seven and injuring two others in shootings over the past four months. One attack claimed the life of a 12-year-old.
The victims appear to be completely unrelated, and have included males, females, teens, and the elderly. All of the attacks took place in the middle of the night, against people walking or in their vehicles. and most of the shootings were in the same low-income neighborhood of Maryvale. Police say the shooter shows up in a sedan, exits, shoots, and leaves. According to authorities, the shooter used the same weapon, a semi-automatic handgun, in each attack.
The first shooting took place on March 12, when a 16-year-old male was wounded. The next night, a 21-year-old man was shot and wounded as well. Since then, there have been seven shooting deaths, the last three of which occurred during a single attack outside someone's home at 3am on June 12.
The Maricopa County District Attorney's Office and law enforcement agencies together are offering a $30,000 reward for information that leads to solving this mystery. You can also anonymously provide tips.
Have a tip we should know? [email protected]