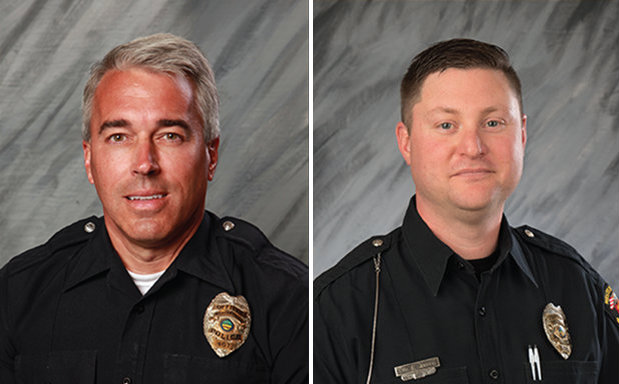 The man suspected of killing two Ohio police officers was a felon, legally prohibited from owning a firearm, stated records obtained by The Cincinnati Enquirer. Quentin Lamar Smith pleaded guilty in 2008 to charges of burglary and domestic violence. Federal law not only prohibits gun ownership by those convicted of felonies, but those convicted of misdemeanor domestic violence.
Information remains scant on the Saturday incident. Officers Anthony Morelli, 54, and Eric Joering, 39, were shot and killed after responding to a hung-up 911 call in Westerville, Ohio, police say.
The City of #Westerville suffered a tremendous loss today. @WestervillePD Officer Anthony Morelli and Officer Eric Joering were killed in the line of duty. Please keep our first responders and the officers' families in your thoughts and prayers. #WestervilleStrong pic.twitter.com/GcN3Y4FRvr

— City of Westerville (@tellwesterville) February 11, 2018
Westerville Police Chief Joe Morbitzer said in a press conference Saturday that they were killed during a "potential domestic situation." Cops identified Smith later in the day, according to The Associated Press. He remains in custody.
A police report obtained by the Enquirer showed that his wife told cops on Nov. 29 that he had a "gun all of the time," and that she knew he was legally barred from carrying a firearm. She claimed Smith's friend purchased the gun on his behalf, but a search of Smith and his vehicle turned up no weapon. A bankruptcy filing in 2017 showed the couple owned a Smith & Wesson .40-caliber handgun. Cops have not identified the firearm used to kill Morelli and Joering.
[Image of Morelli, left, and Joering via City of Westerville]
Have a tip we should know? [email protected]