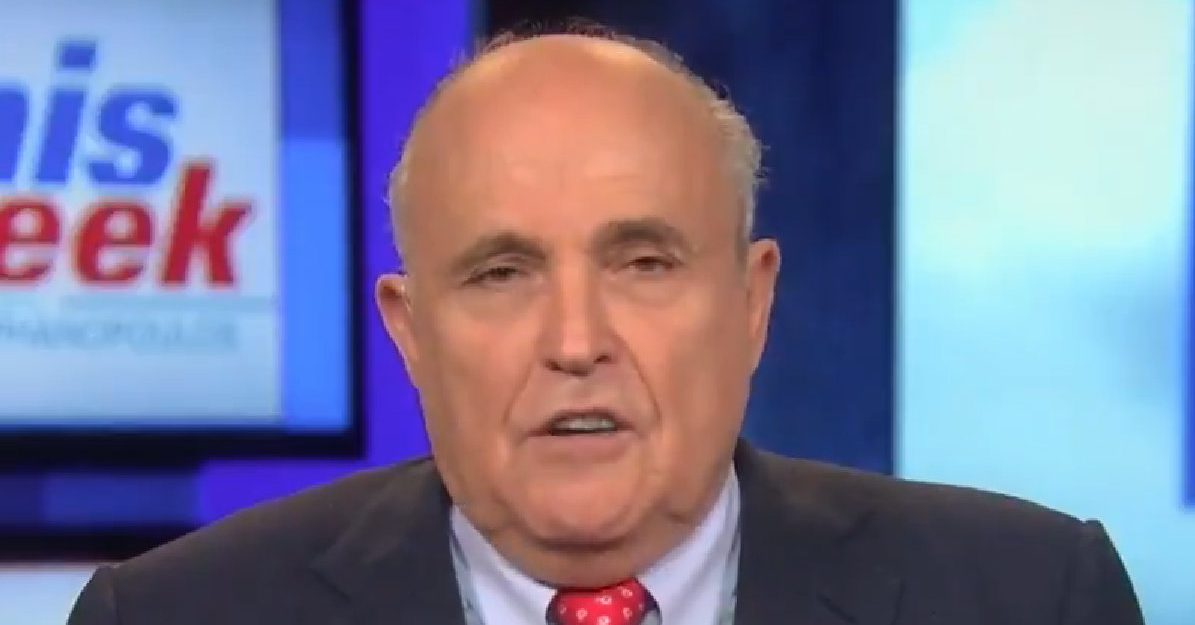 Wednesday morning, President Donald Trump again expressed his displeasure with Attorney General Jeff Sessions' decision to recuse himself from the investigation of the Trump campaign's ties to Russian interference with the 2016 election. Hours later, however, Trump's personal lawyer Rudy Giuliani backed Sessions' choice, admitting that he may have done the same thing.
Giuliani said he understood why Sessions did what he did. He told Huffington Post that if he were Attorney General, it's certainly possible that he would have recused himself for the same reasons that Sessions did.
"I would have considered it, sure," Giuliani said.
The former New York City mayor said he told this to Trump when the president was upset by Sessions' recusal in March 2017.
"I told the president at the time that I just didn't know what I would have done."
Giuliani, once reported to have sought the AG post, and later reported to be considered to replace Sessions, denied that he truly desired the position, saying he wanted to be Secretary of State. He recalled being in favor of Sessions for the job, saying, "I recommended Jeff as the perfect guy to do it."
Giuliani did take Trump's side as far as his client's frustration over Sessions' recusal, however, and even said it would not be crossing the line if Trump asked the Attorney General to go back on his decision. Firing Sessions, however, is another story.
"He could, but he shouldn't," Giuliani said. "If you fire somebody, even though it's legitimate, you're just going to raise a lot of questions."
[Image via ABC screengrab]
Have a tip we should know? [email protected]