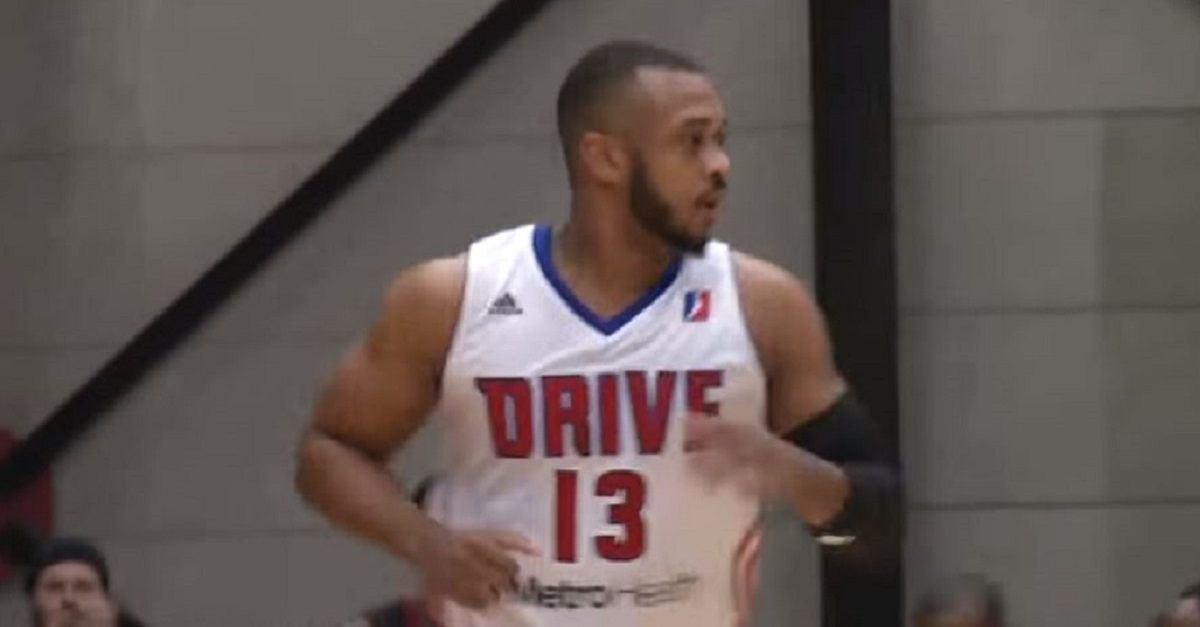 Professional basketball player Zeke Upshaw collapsed on the court towards the end of a game on March 24, 2018. He was playing for the Grand Rapids Drive, the Detroit Pistons' affiliate in the NBA's developmental league known as the G-League. Two days later, he was dead, and now his mother is suing the Drive's owners (SSJ Group), the Pistons, the NBA, and the Deltaplex Arena, where Upshaw's final game was played.
Jewel Upshaw claims in her lawsuit, filed in New York federal court, that her son died from Sudden Cardiac Death, and that everyone involved should have been prepared for such a thing, given that Zeke is not the first basketball player to die from this. The complaint mentions that Boston Celtics player Reggie Lewis died from the same thing in 1993, and the Orlando Magic's Conrad McRae met a similar fate in the summer of 2000.
Furthermore, the Jewel Upshaw alleges that medical staff did not adequately treat her son at the time he first fell unconscious, and that if they had acted differently, they might have been able to save his life. The complaint describes what happened as "sudden, tragic, and wholly preventable."
According to the lawsuit, the team's doctor had stepped away from the court before the end of the game and wasn't there when Zeke collapsed. The lawsuit states that for almost four minutes after the referee blew the whistle to stop the game, medical personnel walked around his body indecisively without even performing CPR or providing oxygen.
"In fact," the complaint says, "not a single life-saving measure was administered during the entire four minutes of the tragic event's video recording."
A cardiologist confirmed that Zeke went without oxygen for another 40 minutes after this, the complaint states, and by the time he arrived at a local hospital, "he was effectively brain dead." In such a state, his family placed him on "comfort care," and he died two days later.
The lawsuit alleges negligent hiring and training of staff who did not properly treat Zeke Upshaw, as well as insufficient resources for the prevention or treatment of such an occurrence. Upshaw's mother and his estate also claim that the defendants are all liable for wrongful death. The lawsuit seeks unspecified damages.
"There is simply no good reason for the Defendants to have been unprepared for sudden cardiac death events such as Zeke's, and for their failure to react quickly to save a life," the complaint says.
NBA spokesman Mike Bass said in a statement to Law&Crime, "The NBA family continues to mourn the tragic passing of Zeke Upshaw.  We received a copy of the complaint and are reviewing it."
Deltaplex's president declined to comment about the matter. Representatives for the Drive and Pistons, did not respond to Law&Crime's inquiries.
Upshaw v NBA Complaint  on Scribd
Note: This article has been updated with a statement from the NBA.
[Image via NBA G-League screengrab]
Have a tip we should know? [email protected]