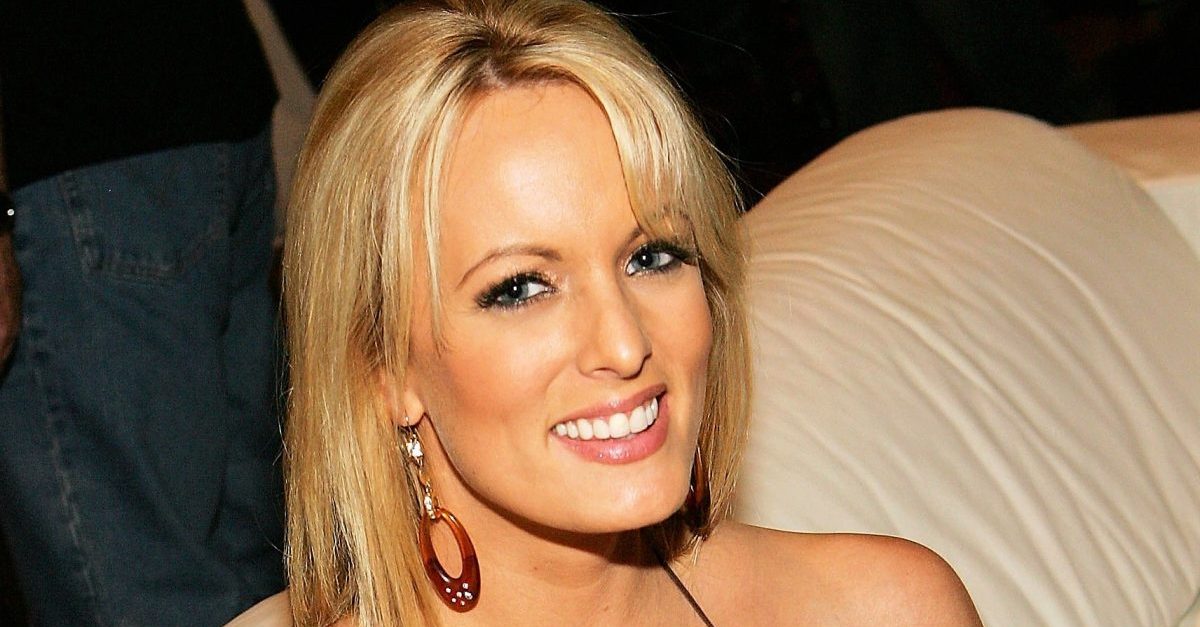 The ongoing legal battle between Stormy Daniels (real name Stephanie Clifford) and President Donald Trump took on another layer on Monday, when she sued Trump for defamation. The new lawsuit focuses on a tweet the president posted on April 18, casting doubt on a forensic sketch of a man Daniels claims threatened her to keep quiet about Trump in 2011.
Trump's comment accompanied a retweet of an image of the sketch next to Daniels' husband, meant to show a physical resemblance between the two.
A sketch years later about a nonexistent man. A total con job, playing the Fake News Media for Fools (but they know it)! https://t.co/9Is7mHBFda

— Donald J. Trump (@realDonaldTrump) April 18, 2018
According to the lawsuit, filed in Manhattan federal court, Trump's tweet "falsely attacks the veracity of Ms. Clifford's account of the threatening incident that took place in 2011."
The complaint alleges that Trump knew that his statement was false, "and that Ms. Clifford would be subjected to threats of violence, economic harm, and reputational damage as a result."
The lawsuit also claims that Trump's statement falsely accused Daniels of committing a crime, in that it implies that she falsely accused someone of threatening her. Of course Daniels never accused any particular individual of threatening her, as the purpose of the sketch was, at least ostensibly, to help identify the supposed culprit.
Daniels is not the first woman to sue Trump for defamation. The president is currently facing a defamation lawsuit from former Apprentice contestant Summer Zervos, who claims that Trump defamed her after she accused him of sexual assault. Zervos' lawsuit says Trump falsely accused her of making of the allegations.
Law&Crime reached out to an attorney for President Trump and will update should they respond.
In a statement, Daniels' lawyer Michael Avenatti said:
Regardless of who you are or what position you hold, you are not permitted to fabricate statements in an effort to deceive people. There are consequences for doing that.
[Image via Ethan Miller/Getty Images]
Daniels Defamation Complaint by LawNewz on Scribd
Have a tip we should know? [email protected]