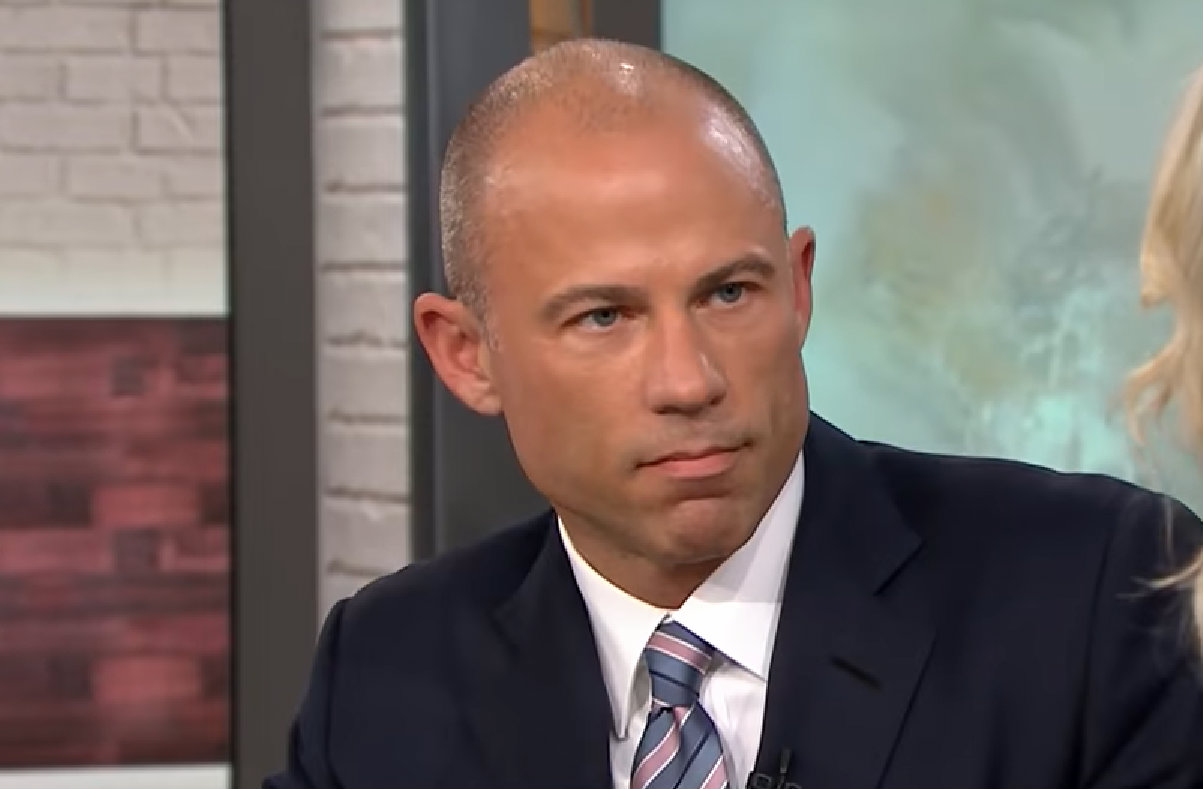 Michael Avenatti became famous for representing Stormy Daniels in her lawsuit against President Donald Trump, but as it turns out, that development comes at a rocky time in his business life. Over the past few years, this attorney has been dealing with court battles and accusations surrounding his investment in the coffee chain Tully's, according to a report from The Seattle Times. His ownership firm Global Baristas US, LLC, purchased the company five years ago for $9.15 million at a bankruptcy auction.
Problems started from the beginning. Avenatti was in business with Patrick Demspey (that's right, he of Grey's Anatomy and 1980s movie fame), but the actor sued, saying the lawyer falsely claimed that Global Baristas fully financed the Tully's operation. According to Dempsey, Avenatti actually took out a $2 million loan at a high 15 percent interest rate, and used the newly purchased coffee chain as security. Avenatti denied allegations, and that complaint was settled out of court.
End of that story, but problems have continued to the current day. Tully's has been clashing with local shopping mall Bellevue Square. After Bellevue owner Kemper Development didn't renew leases for two Tully's locations, Global Baristas pulled out of a third in spite of being in the middle of a 10-year lease and a remodel. Cue lawsuit by Bellevue. They won after a judge granted a default judgment, sanctioning Global Baristas, and ordering it to pay fines and plaintiff legal fees.
Last month, Bellevue attorney David Nold filed a complaint to the California State Bar Association, claiming Avenatti took $6 million withheld from Tully's employee paychecks, even though that cash was meant for paying federal and states taxes. Avenatti also committed fraud by moving $100,000 from Tully's to pay for his law firm's bankruptcy, Nold claimed. The U.S. Attorney in Seattle was cc'd in the complaint. The California State Bar declined to tell the Times if they were investigating.
Avenatti denied allegations to the outlet, and attacked Nold as an attorney.
"Mr. Nold is widely known as an unethical 'hack' of a lawyer who routinely files baseless complaints," he wrote in an email. "He is a disgrace to the legal profession and is consumed by jealousy of other attorneys so he makes baseless allegations. His most recent conduct is yet more of the same — I hope he gets the help he needs." The outlet said it found evidence of no disciplinary or ethical problems by Nold in Washington State Bar records.
Since the 2013 purchase, Avenatti's investment firm has reportedly been named in over 50 lawsuits nationwide, including one by Keurig Green Mountain, which owns the Tully's name, and claims Global Baristas hadn't paid licensing fees of $500,000. Federal records obtained by Law&Crime show that litigation is ongoing. The final few Tully's locations shut down in March, during what a spokeswoman described as a "rebranding process," according to the Times.
Avenatti did not answer questions about Tully's.
"You will have to ask your questions to the new ownership group who long ago took on responsibility for various tax liabilities etc.," he wrote. The outlet said he declined to name the owners, and explain when he divested.
[Screengrab via NBC]
Have a tip we should know? [email protected]