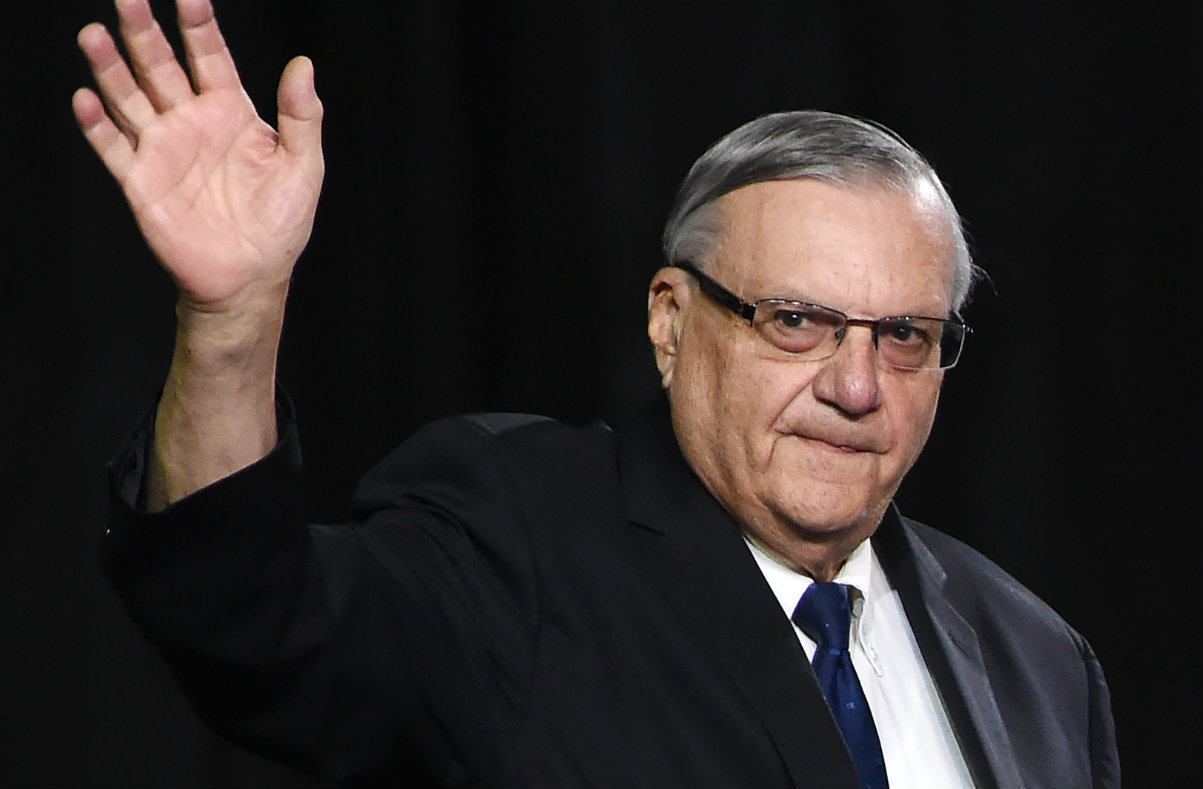 The son of Senator Jeff Flake (R-Arizona) will seek a new civil trial against former Maricopa County Sheriff Joe Arpaio over an animal abuse prosecution, according to The Associated Press.
The optics on this story gets very complicated because Arpaio, who was pardoned by President Donald Trump for criminal contempt of court, is running to replace Sen. Flake, who is not running for reelection in the 2018 mid-terms.
It was already notable when charges were filed in Maricopa County against Austin Flake and his wife (at the time) Logan Brown after 21 dogs died from heat exhaustion at a kennel in Phoenix. Brown's parents owned the kennel, and the Flakes were looking after the animals while the parents were out of town, according to the AP.
Prosecutors dropped the case against Flake and Brown after an expert said the air conditioning in the building failed due to the operators not maintaining it well. The couple sued Arpaio, the county, and others, arguing that the case was malicious.
They lost that trial in December, and federal records obtained by Law&Crime show that the clerk entered a judgment on Friday. But it seems not to be over, at least not yet. The plaintiff attorney said that authorities did not turn over important evidence for the civil trial, according to the AP: A graph purportedly showed that electrical usage was dropping inside the kennel, and this would contradict the official allegation that the air conditioner was working through the night. Jeffrey Leonard, the lawyer for Arpaio and Maricopa County, would not comment on the issue. Neither did Arpaio, who during the trial, defended the work of his detectives.
[Image via ROBYN BECK/AFP/Getty Images]
Have a tip we should know? [email protected]