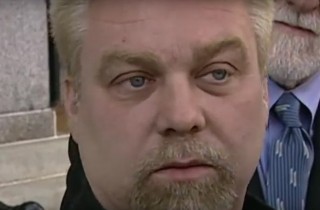 If you are one of the millions who has been closely following Making a Murderer, this may come as a pretty big shock. Avery's diligent and fearless advocate, Dean Strang—who vigorously defended Avery, even so far as saying investigators planted evidence—told Nightline anchor Dan Harris that "a big part of me worries that he may be guilty." But Strang couches that admission by emphasizing that a jury can't convict Avery based on a "maybe."
Strang's statement was revealed as part of a two-part series ABC network aired this week examining Steven Avery's guilt and the fan fare following the release of the hit Netflix documentary.
Throughout the documentary, Strang was one of the key players, along with Jerry Buting, who worked tirelessly to uncover gaps in the state's case—including discovering a vial of Avery's blood (from his previous conviction) which they claimed was tampered with. (Some offered evidence refuting that claim.)
This is what Strang told Harris on the ABC show:
"A big part of me worries that he may be guilty. An even bigger part says, you know, if convicting people on maybe's and possibly's was how the system worked, let's all slap each other on the back and go out for beer, but that's not how the system is supposed to work."
Strang made hints during a CBS This Morning interview last week that he had some doubts about the convict's innocence. But in this latest ABC appearance, he went even further [skip to 5:47 to see the quote from Strang]:

ABC Breaking News | Latest News Videos
Avery, along with his nephew, Brendan Dassey, were convicted in the 2005 murder of freelance photographer Teresa Halbach. The documentarians, along with Avery's attorneys, suggest that evidence, including blood, may have been planted by investigators inside Halbach's vehicle in order to obtain a conviction. Last week, Avery filed an appeal asking for a new trial.
[image via screengrab from Making a Murderer]
Have a tip we should know? [email protected]
Rachel Stockman - President / On Air Host