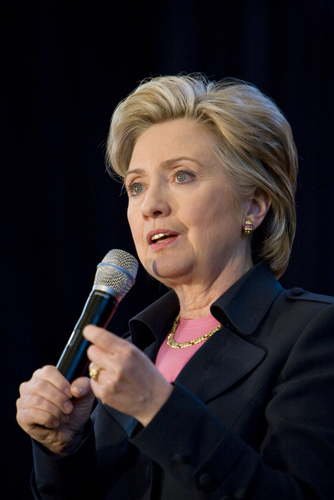 The State Department confirmed that Hillary Clinton's unsecured private server contained 22 emails that are considered "top secret."  The late Friday afternoon revelation comes just three days before the critical Iowa Caucuses.
The legal question now, is whether any of these emails were considered top secret when they were transmitted to that server. Hillary Clinton's campaign says they were not.
The Associated Press reports that the emails are being upgraded at the request of the intelligence community. Department officials would not elaborate further on the contents of the emails. The development comes on the expected release of more Clinton emails later this afternoon.
Clinton's campaign released this statement:
We firmly oppose the complete blocking of the release of these emails. Since first providing her emails to the State Department more than one year ago, Hillary Clinton has urged that they be made available to the public. We feel no differently today.
Clinton's spokesperson believe that this is a case of "over classification" run amok.
Earlier today, LawNewz.com founder Dan Abrams wrote about how based on all of the facts we have now, Clinton "likely did violate government procedures and rules, but not the law."
Abrams followed up on twitter:
Interesting and important but doesn't change legal questions regarding intent and knowledge https://t.co/HSWYKzsfaE https://t.co/ZiGmN2144v

— Dan Abrams (@danabrams) January 29, 2016
Stay with LawNewz.com for further analysis on this latest development.
[h/t AP]
Have a tip we should know? [email protected]
Rachel Stockman - President / On Air Host