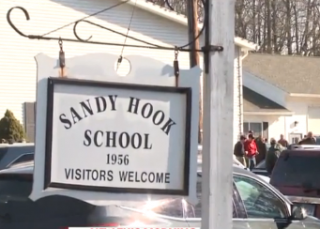 The 2012 school shooting at Sandy Hook Elementary in Newton, Connecticut left the families of the victims devastated. Some of them, seeking either compensation or a means to hold someone accountable (besides shooter Adam Lanza, who killed himself after the assault), sued gun maker Remington, who manufactured the rifle that Lanza used. The case was dismissed in October by Judge Barbara Bellis, and now the families are appealing that decision.
Judge Bellis ruled that the Protection of Lawful Commerce in Arms Act shielded Remington from liability. The law gives protection to gun manufacturers and dealers whose products are used to commit crimes, unless the seller knows or reasonably should know that they buyer is going to do something "involving unreasonable risk of physical injury to the person or others."
The families are arguing that the weapon, a Bushmaster XM15-E2S semi-automatic rifle, was an "assault weapon designed for combat" that should not have been sold to civilians.
The appeal says, "Children and teachers were gunned down in classrooms and hallways with a weapon that was designed for our armed forces and engineered to deliver maximum carnage." Twenty students and six school employees died in the attack.
[Image via Fox screengrab]
Have a tip we should know? [email protected]