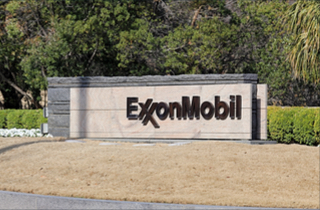 Oil giant ExxonMobil sued the Massachusetts State Attorney General Maura Healey back in June, trying to block an inquiry into their statements to investors about climate change, alleging that they are politically motivated. This past Thursday, they filed an amended complaint adding New York State Attorney General Eric Schneiderman to the Healey case, alleging collusion between various Democrats.
The complaint alleges that "the coalition explicitly advocated for restrictions on speech and debate to accomplish [their] political agenda, listing as an objective 'ensuring the dissemination of accurate information about climate change.'" As proof, ExxonMobil cites the "Climate Change Coalition Common Interest Agreement" obtained through public record requests, and that is indeed an accurate quote from the introduction paragraph of the agreement. The Coalition's agreement is signed not just by the above mentioned attorneys general, but also the equivalent offices is California, Connecticut, Washington, DC, Illinois, Maryland, Maine, Minnesota, New Hampshire, New Mexico, Georgia, Rhode Island, Virginia, Vermont, and Washington.
ExxonMobil is suing on counts of conspiracy, violation of their First and Fourteenth Amendment rights, Federal Preemption for conflicting with federal law, and abuse of process for subpoenaing decades' worth of records in bad faith. They're seeking to have to the subpoena quashed, plus court costs and whatever else the court deems proper.
On Monday, Schneiderman's office filed a motion in the Supreme Court in the State of New York seeking an order that would compel compliance with the subpoena. In the motion, Schneiderman writes that  ExxonMobil "ignored this specific request for two and a half months" before claiming they would comply even though they are "refusing to commit to specific production dates or to appropriately update its search protocols" while purporting to unilaterally restrict the scope of the request."
Perhaps most damningly, though, the motion notes that ExxonMobil had told the NY court that "the subpoena is valid" even though they were fighting it in the federal lawsuit in Texas "on constitutional grounds it has pointedly avoided raising in this Court." The same paragraph further accuses the oil company of "forum shopping" in a "transparent" effort to"delay the production of these key documents."
[Photo: Shutterstock]
Have a tip we should know? [email protected]