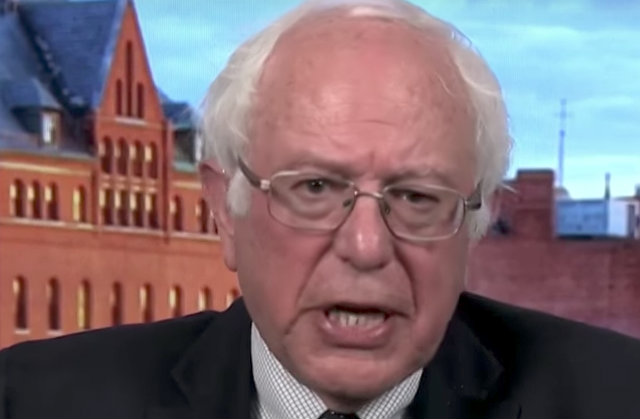 Sen. Bernie Sanders (I-Vermont) said the FBI's investigation of his wife Jane Sanders won't be a big deal.
"This was a story that just, amazingly enough, came out in the middle of my presidential campaign, initiated by Donald Trump's campaign manager in Vermont," he told The Washington Post in a Saturday interview. "That's about it. I don't think it'll be a distraction."
The feds are looking into whether Ms. Sanders, as president of the now-defunct Burlington College, committed fraud when getting a bank loan. This investigation stems from a January 10, 2016 letter from attorney Brady C. Toensing, claiming Sanders didn't tell the truth when applying for funds to buy Catholic diocese land.
"At the end of fiscal year 2011 (six months after closing on the loan), Ms. Sanders had collected only $279,000 in donations, which was less than 25 percent of the $1.2 million Ms. Sanders guaranteed to the bank that she would have collected in that year," he wrote.
And yes, Toensing was the Vermont campaign manager for President Donald Trump.
"The investigation was started more than a year ago under President Obama, his Attorney General Loretta Lynch, and his United States Attorney, all of whom are Democrats," he recently told POLITICO.
The story didn't get much traction during the 2016 presidential campaign campaign, but has gotten more attention now that the Sanders have hired attorneys. Jeff Weaver, an adviser for the Vermont Senator, told the outlet that they've hired high-powered lawyers Rich Cassidy, and Larry Robbins.
"It would be negligent for anyone involved in the matter to not retain counsel," Weaver said.
Toensing has also claimed Sen. Sanders' office pressured the bank to grant Ms. Sanders the loan. Weave denied that allegation as "ridiculous" and "false."
[Screengrab via MSNBC]
Have a tip we should know? [email protected]