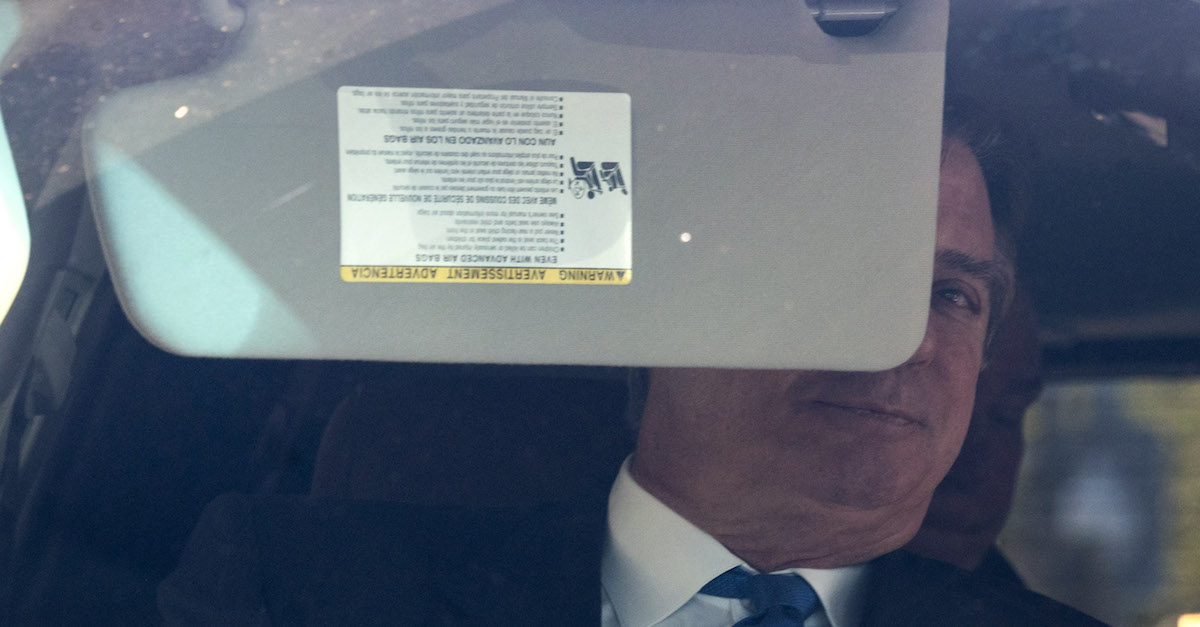 Today, Tuesday, July 31, marks former Trump campaign chairman Paul Manafort's first day in Eastern District of Virginia (EDVA) court defending himself against tax and bank fraud charges. After the swift selection of six men and six women to the jury, focuses immediately shifted to ensuing opening statements.
The fireworks were pretty tame to start, as special counsel Robert Mueller's prosecutors amusingly revealed that Manafort bought a $15,000 ostrich jacket. After that, it was Team Manafort's turn to speak, and they made it quite clear that former deputy Trump campaign chairman Rick Gates is the person who is really at fault here.
Manafort's lawyer Thomas Zehnle said his client "plac[ed] his trust in the wrong person," that person being Gates.
"This is about Paul Manafort placing his his trust in the wrong person: Rick Gates," Zehnle told the jury.
Gates, you may recall, pleaded guilty to conspiracy and lying to the FBI and then saw charges dropped by Mueller. This kind of thing does not happen unless the defendant has something to tell prosecutors that may be useful in other areas. Whatever dirt he provided Mueller on Manafort has been seen as the key to that deal.
Hence, Manafort is attacking Gates' credibility in court.
Former federal prosecutor Renato Mariotti explained that this is a "classic defense argument" from Manafort's team.
"It's not surprising that Manafort is blaming Gates. The defense has to provide the jury with an alternate explanation, and Gates is an obvious target," Mariotti said. "This may seem like a desperate strategy, but we already knew that Manafort was in a very tough spot. So no surprise there."
As CNN legal analyst Ross Garber noted in light of all of this, Gates' cross examination would be a particularly compelling component of this trial.
Gates and Manafort have a long history of working together going back to the '90s, when Gates was an intern. Fast forward 20 years, and they were doing political consulting work together in Ukraine.
This isn't the only trial Manafort has on his schedule. A separate Washington, D.C. trial is scheduled to begin in September.
[Image via Drew Angerer/Getty Images]
Have a tip we should know? [email protected]