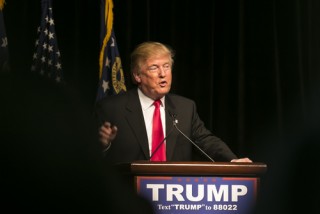 Officials with the Democratic National Committee and security experts have acknowledged that hackers with the Russian government broke into their network, the Washington Post reported. They said that the hackers accessed the DNC's emails, chats, and all of their information regarding their main opposition in the election, presumptive Republican nominee Donald Trump.
According to the Post, U.S. officials said Russian spies also attacked the networks of Trump, presumptive Democratic nominee Hillary Clinton, and Republican PACs. Details regarding those attacks are unknown.
Some hackers reportedly had access to the DNC computers for the past year, and were only kicked out this past weekend, during a cleaning up of the network. Committee leaders were first made aware of the hacking in April, when CEO Amy Dacey's operations chief told her about suspicious activity on the network.
The DNC immediately hired a firm to take care of the problem, and it was discovered that two Russian government groups had gotten into their files. One of them infiltrated emails and chat records in the summer of 2015, while the other got into research material on the party's opposition in April. The two groups did not appear to be working together, despite both working for the Russian government. It is unknown exactly how they accessed the network.
According to the DNC, no financial, personal, or donor-related information was accessed.
The intel on Trump included years' worth of background information. Dacey said compiling that kind of information on someone who has never run for office is "a huge job."
A spokesman with the Russian embassy denied having knowledge of the cyber attacks.
Have a tip we should know? [email protected]