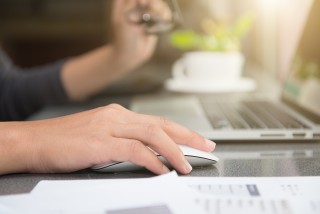 A federal court of appeals on Tuesday decided to uphold an Obama-backed endeavor to promote net neutrality on the internet.  This decision also presents a major defeat for large cable and telephone companies such as Verizon, AT&T and Comcast.  Net Neutrality is the policy that internet service providers should treat all internet traffic equally without giving preference to any given website or product.  The push for net neutrality has become a defining characteristic of Tom Wheeler's time as the FCC Chairman.  The decision would give the FCC greater oversight of fixed and mobile broadband providers and strengthen regulations associated with blocking and paid privatization.
"Today's ruling is a victory for consumers and innovators who deserve unfettered access to the entire web, and it ensures the Internet remains a platform for unparalleled innovation, free expression and economic growth. After a decade of debate and legal battles, today's ruling affirms the Commission's ability to enforce the strongest possible internet protections—both on fixed and mobile networks—that will ensure the internet remains open, now and in the future," Wheeler said in a statement after the ruling according to Ars Technica.
However, not everybody is excited about this new ruling.  Telecom companies and some Republicans claimed that the rules were unnecessary and restrictive.  Former Republican presidential hopeful Ted Cruz once called it "Obamacare for the internet" according to Politico.  Indeed, some large internet service providers (ISPs) argued that the industry will cool down following these regulations.  Some other large ISPs such as AT&T, CenturyLink, and Alamo Broadband filed a lawsuit against the FCC in an attempt to overturn these rules believing that their First Amendment Rights had been infringed upon.
However, the judges did not see it that way.
"Because a broadband provider does not—and is not understood by users to—'speak' when providing neutral access to internet content as common carriage, the First Amendment poses no bar to the open internet rules," wrote Judges David Tatel and Sri Srinivasan in the opinion of the court according to Ars Technica.
The telecom companies and large ISPs are expected to appeal this decision up to the Supreme Court.
Have a tip we should know? [email protected]