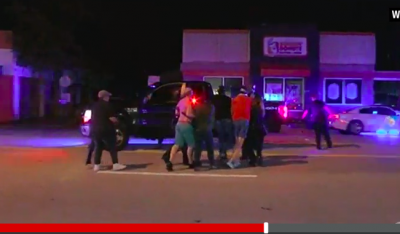 During a live report yesterday on CNN about the terror attack early Sunday morning in Orlando, some of the survivors mentioned having troubling finding exits to get out of the club.  Similar sentiments were reported by other media outlets as witnesses described the chaos of people literally running for their lives, trying to find exits out of the Pulse night club.  As a legal analysis website, this information from survivors about difficulties finding exits caused us to consider analyzing any potential legal liability for the Pulse nightclub related to either overcrowding or lack of adequate exits.  However, local reports indicate that Orlando city officials wouldn't turnover fire department inspection reports related to the club's emergency exits.
Tampa news station WTSP's reports its investigative unit, 10Investigates, attempted to obtain records relevant inspections and emergency exits at the Pulse nightclub to further investigate why so many people apparently could not get out of the club.  When the reporter asked the Orlando Fire Marshal to provide the public records, he said the fire marshal told him that her chief instructed her not to provide any records related to the Pulse nightclub.  According to the station, the refusal to provide the records may have been a violation of state law.
A spokesperson for the city of Orlando told WTSP fire inspection requests are currently being processed through the mayor's office and they hope to release the reports in the near future.
Have a tip we should know? [email protected]