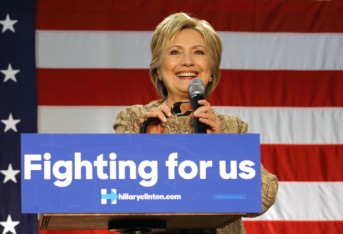 Reuters late Friday afternoon sent out a tweet stating Hillary Clinton's presidential campaign has also been hacked.
BREAKING: Clinton campaign was also hacked in attacks on Democrats – sources tell Reuters

— Reuters Top News (@Reuters) July 29, 2016
There is very little information available, but this is the third reported attack on Democratic Party computer systems in recent weeks.  Last week, the controversial group Wikileaks released thousands of hacked emails from the Democratic National Committee that led to the resignation of party chairman Debbie Wasserman Schultz.  Yesterday, reports surfaced that the Democratic Congressional Campaign Committee (DCCC) was also hacked.
Some private companies and White House officials have pointed the finger at Russia as being responsible for the hacks, however the intelligence community has officially not identified the culprits.
UPDATE  5:25 PM EDT:
Reuters reports the Department of Justice is now involved in the investigation into the alleged Clinton campaign hacks.    The wire service report also provided new information about the DCCC hack, stating the attackers gained access to the entire computer network.
Have a tip we should know? [email protected]