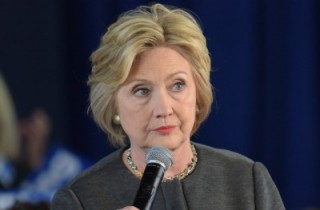 News recently broke that the Department of Justice blocked the FBI's attempt to investigate potential corruption at The Clinton Foundation. Things seem to have changed.
According to an exclusive The Daily Caller report, a former senior law enforcement official said the FBI has started multiple probes into alleged corruption linked to The Clinton Foundation. The person said investigators are zeroing in on the main offices in New York City. They'll be helped by various U.S. attorneys, including Preet Bharara, who is stationed out of the Southern District of New York.
On the website, "The Bill, Hillary, and Chelsea Clinton Foundation" states it runs "programs around the world that have a significant impact in a wide range of issue areas, including economic development, climate change, health and wellness, and participation of girls and women." In 2015, The Washington Post reported that it raised over $2 billion in donations.
It's unclear what the investigations are about. Bharara's spokesman Nicholas Biase and FBI spokeswoman Samantha Shero both declined comment to the Caller.
CNN Justice Correspondent Pamela Brown reported that a bank notified the FBI about suspicious activity linked to a Clinton Foundation donor during Hillary Clinton's time as U.S. Secretary of State. The Bureau wanted to look deeper, but Justice Department officials said there shouldn't be an investigation.
In July, the FBI ended its criminal investigation into Hillary Clinton's use of classified emails on a private server. FBI Director James Comey did not recommend charges. More recently, polls—a lot of polls—have been giving her the victory in the 2016 presidential election. So if The Daily Caller story pans out, it won't be good news for her.
[image via A. Katz and Shutterstock]
–
Follow Alberto Luperon on Twitter (@Alberto Luperon)
Have a tip we should know? [email protected]