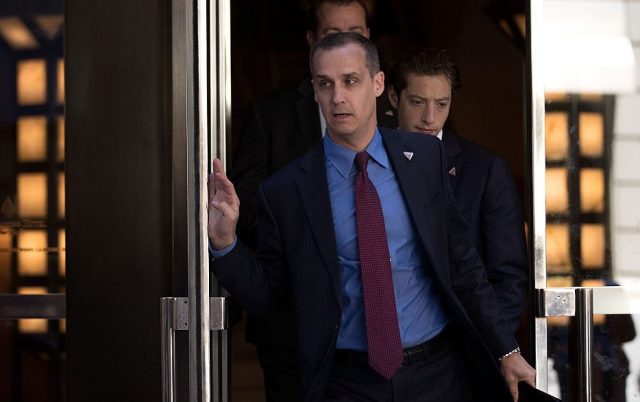 Former Trump campaign manager Corey Lewandowski is no longer planning on talking to the House Intel Committee for their investigation of the Trump campaign's ties to Russia, despite previously saying he would answer questions, according to Rep. Adam Schiff (D-California).
Schiff, the ranking Democrat on the Committee, said in a statement on Wednesday that Lewandowski told the Committee that he was refusing to appear before them.
Former Trump adviser Steve Bannon was supposed to go before the Committee earlier this week and did not, although he said he would at a later date. He was given a one-week extension. This was the third time Bannon postponed, and Schiff expressed concern over what he called a pattern:
Over the past several weeks, we have seen a developing pattern – some witnesses have been postponed, others cancelled, and two specifically have refused to answer questions about the events in the period following the election of Donald Trump as President.
Schiff went on to say, "Neither Bannon nor Lewandowski have articulated legitimate grounds for refusing to appear and answer questions before Congress, and we fully expect them to return."
If they don't, the Committee could take stronger action. Bannon is currently under subpoena. Schiff said it would "necessary to enforce the subpoena on Bannon" if he doesn't comply, which could take the form of a contempt charge. Bannon previously went before the House Intel Committee and answered questions about his time serving on Trump's campaign, but kept quiet regarding his work on Trump's transition team and as part of the administration.
The Congressman also called for compelling Lewandowski to testify. Lewandowski had previously refused to answer questions about his experiences after leaving the Trump campaign in July 2016, but said he was willing to come back another time. Now, it appears that he has changed his mind.
[Image via Drew Angerer/Getty Images]
Have a tip we should know? [email protected]