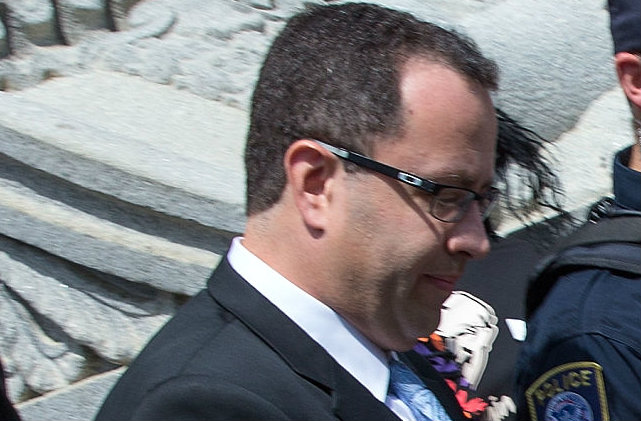 Disgraced former Subway pitchman Jared Fogle, who previously pleaded guilty in a child porn prosecution, argued on Tuesday that U.S. District Court Judge Tayna Walton Pratt should recuse herself from his case. His argument: She won't be fair to him because she has two teenage daughters. Seriously, that's what he wrote.
"Due to the Fact [sic] the case involved a teenage prostitute and teenage girls being illegally photographed by [Russell Taylor, another defendant], it is the opinion of a 'reasonable party' that Judge Tanya Walton Pratt has demonstrated she is Prejudicially [sic] biased to the Defendant [sic] Jared S. Fogle," wrote Fogle, who is representing himself in court.
Fogle pleaded guilty in 2015 to distribution and receipt of child porn, as well as conspiring to do so, and traveling to engage in sexual conduct with a minor. He has since argued that the conspiracy charge didn't exist under U.S. law. In Tuesday's filing, he said the fact that Pratt let this charge play a role in his plea and sentencing is further proof of her bias.
Though his legal reasoning is…unique, it's hardly a surprise that Fogle wants Pratt off the case. She's the judge that sentenced him to a 15-year, 8-month prison sentence, even though prosecutors just wanted him to serve 12 years and 7 months. Since then, she's been shooting down his appeals, including his "Sovereign Citizen" defense.
USA v Fogle – Document 124 by LawNewz on Scribd
[Image via Joey Foley/Getty Images]
Have a tip we should know? [email protected]