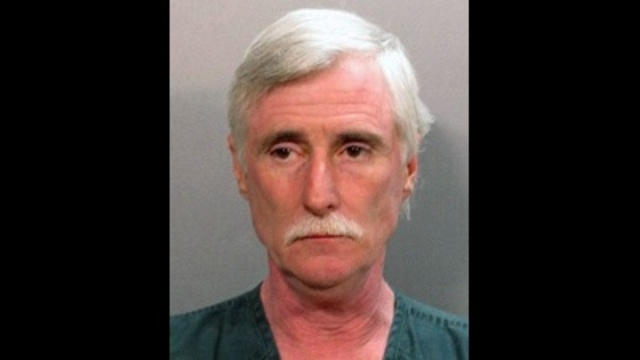 Jury selection for the murder trial of Donald Smith got off to a rocky start in Duval County, Florida on Wednesday morning. Smith, who faces the death penalty, is accused of abducting, raping, and murdering an 8-year-old girl.
Multiple potential jurors immediately made themselves ineligible by commenting on Smith–and what they perceive as his lack of innocence. In other words, a lot of people want Smith dead and would rather skip the official process for doing so. One prospective juror said:
I think he should be killed. I wish it was done in prison … [someone] shank him and put him out of our misery.
Another juror, when questioned as to whether death would be a fair sentence for Smith, replied, "I would only choose death."
According to News 4 Jax, Smith's defense team has long complained of being unable to receive a fair trial in Duval County. Their concerns are due to widespread media coverage of Cherish Perriwinkle's abduction, rape and murder in June 2013.
On the night of June 21, 2013, Perriwinkle walked out of a Northwest Jacksonville Walmart with an older man. After viewing surveillance footage, police believe that man was Donald Smith. Video appears to show Smith walking out of the store while holding Perrinwinkle's hand at 10:41 p.m. on the night of her disappearance.
The 8-year-old's body was discovered roughly 12 hours later behind a church in the woods on the north side of town. Smith's trial has been delayed until recently due to scheduled changes in Florida's death penalty laws. Per that change, a unanimous jury would have to agree to the death penalty.
Smith's defense team has requested a change of venue on multiple occasions and has been denied on each occasion.
The jury pool began with 300 potential jurors hailed to the courthouse by way of an official summons, far more than the usual amount. Circuit Judge Mallory Cooper wanted 80 minimum potential jurors before moving on to the next round of questioning–and disqualification.
Immediately before this writing, Cooper's requested 80 potential jurors were obtained. Jury selection began Wednesday and is expected to conclude within three days. Ultimately, 12 jurors and four alternates will be selected for the trial, which will follow immediately thereafter.
Stay with Law&Crime.com and the Law&Crime Network for continuing coverage and live streaming video of the trial once it is underway.
[image via screengrab/News 4 Jax]
Follow Colin Kalmbacher on Twitter: @colinkalmbacher
Have a tip we should know? [email protected]