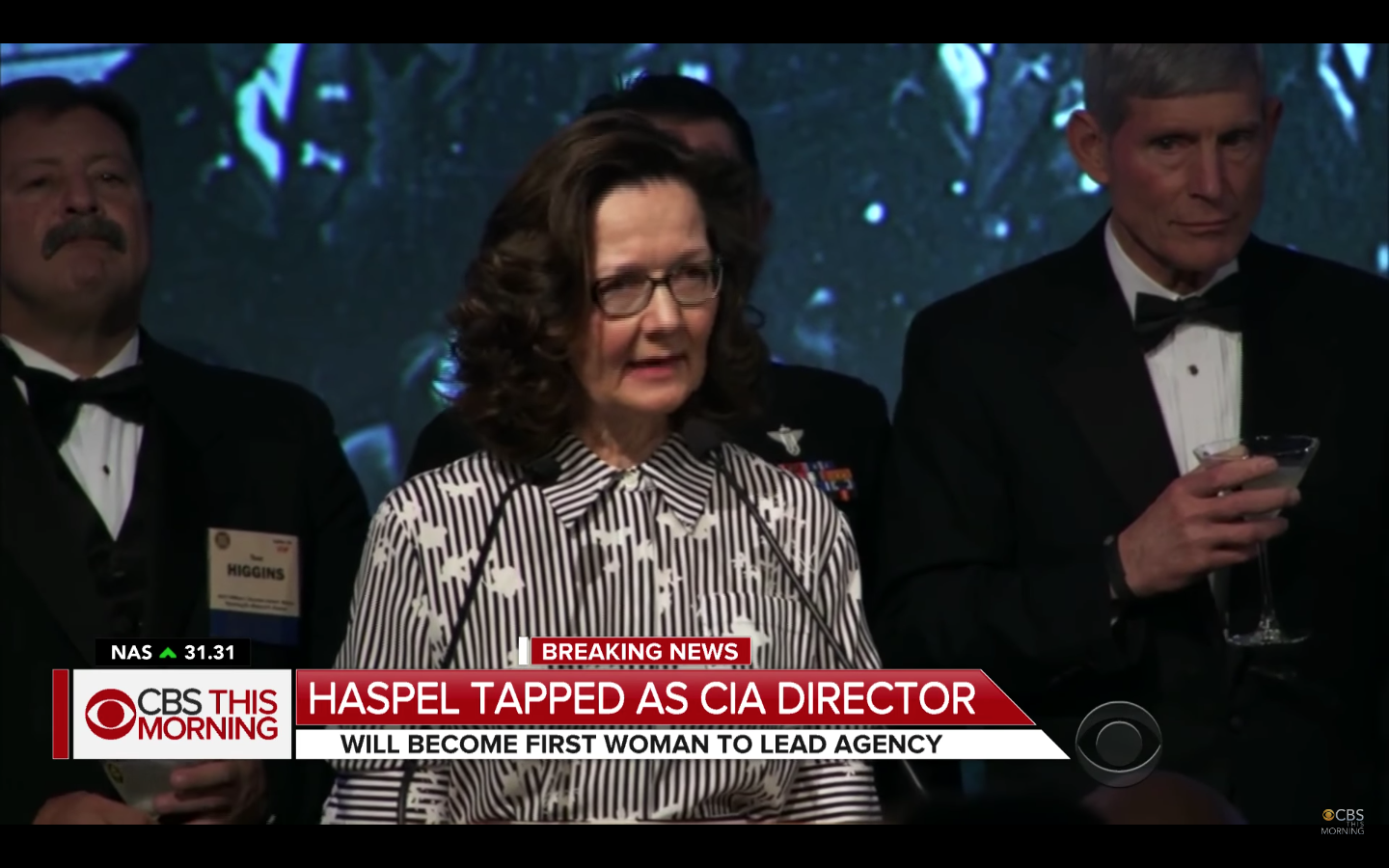 Editor's note: This story was updated after a correction was issued by ProPublica late Thursday evening called into question two major background details originally cited by Law&Crime. By relying on ProPublica's account, our story initially repeated an incorrect version of events and for this we would like to apologize as well.
Federal prosecutors in Munich are currently reviewing a request to issue an arrest warrant for Gina Haspel, President Donald Trump's recently named director of the Central Intelligence Agency ("CIA").
Haspel currently serves as the deputy director for the CIA and her nomination to head the agency must be approved by the U.S. Senate.
Prior to her appointment as CIA deputy director, Haspel controversially ran a secret CIA prison in Thailand used to house and question detainees during the second Bush administration's War on Terror.
Haspel's tenure as "Chief of Base" at the prison–and what she did while serving in that role–is the subject of the arrest warrant request.
On June 6, 2017, the European Center for Constitutional and Human Rights ("ECCHR") initiated a request for legal action against Haspel by filing an intervention with the German Federal Public Prosecutor, the foremost law enforcement authority in the Federal Republic of Germany. This office is led by Attorney General Peter Frank.
ECCHR's legal intervention was made by way of a 6-page document titled, "CIA Torture: Submission on Gina Haspel to German Federal Prosecutor." Immediately after ECCHR submitted their request, Frank's office confirmed that this request was received and was being formally reviewed.
According to German public broadcaster Deutsche Welle, the investigation into formal charges for Haspel is presently ongoing and Frank's office has yet to rule on ECCHR's request. ECCHR previewed their formal request in April 2017–after Haspel was named deputy director of the CIA. ECCHR's request was reiterated on Tuesday–after news broke regarding Haspel's potential promotion.
ECCHR's request is based on an alleged violation of the European Convention on Human Rights' Article 3. This article prohibits torture and "inhuman or degrading treatment or punishment." There are no recognized exceptions or limitations on the right not to be subject to torture under this section.
In a statement, ECCHR's General Secretary Wolfgang Kaleck said:
Those who commit, order or allow torture should be brought before a court – this is especially true for senior officials from powerful nations. The prosecutor must, under the principle of universal jurisdiction, open investigations, secure evidence and seek an arrest warrant. If the deputy director travels to Germany or Europe, she must be arrested.
The CIA's torture program has been admitted to by former President Barack Obama, various high-level officials, whistleblowers and participants–and in official U.S. government reports. Initially denied, the torture program's existence and Haspel's role in said program are now a matter of public record.
From 2003 to 2005, Haspel was an active participant in the CIA's "extraordinary rendition" program. (The term "extraordinary rendition" is a soft euphemism for the CIA's illegal kidnapping and torture program administered at so-called CIA "black sites"—a series of off-the-books prisons where CIA agents and assets regularly tortured detainees over the course of several years.) According to NBC News, Haspel was specifically in charge of the Cat's Eye prison in Thailand. There, Haspel allegedly oversaw the torture of at least one individual who was under CIA custody for interrogation purposes.
Haspel's identity and role in the CIA's torture program was previously concealed by the agency's classification regime. However, when Haspel was designated deputy director of the agency in February 2017, her role in the program became somewhat more clear.
Recent revelations, however, call into question some aspects of Gina Haspel's public record.
This story originally relied upon an extensive report issued in February 2017 by public interest media outlet ProPublica for certain details about Haspel's time at Cat's Eye which have since been retracted. (See: "CIA Cables Detail its New Deputy Director's Role in Torture.")
Those since-retracted details are, to wit: (1) that Haspel oversaw the CIA's Cat's Eye black site during the waterboarding of Abu Zubaydah; and (2) that Haspel mocked Zubaydah while he was being waterboarded 83 times in one month.
ProPublica withdrew both claims in a highly publicized correction issued late Thursday. Editor-in-Chief Stephen Engelberg notes:
Neither of these assertions is correct and we retract them. It is now clear that Haspel did not take charge of the base until after the interrogation of Zubaydah ended.
Gina Haspel did not oversee the torture of Abu Zubaydah or sit in on one of the 83 waterboarding sessions Zubaydah was subject to during the month of August 2002. Neither was Haspel the Chief of Base who made the mocking comments about Zubaydah's reaction to being waterboarded. Rather,Haspel oversaw the waterboarding of Abd al-Rahim al-Nashiri who went through the procedure three times.
Notably, ProPublica is standing by their claim that Haspel helped destroy videotaped evidence of CIA torture. As noted by the New Republic:
In 2005, at a time when both members of Congress and terrorism defendants were asking for evidentiary materials relating to torture, she drafted the cable ordering the destruction of videos of the treatment of Nashiri and still more incendiary ones depicting Abu Zubaydah's torture. "The cable left nothing to chance," her boss Jose Rodriguez described in his memoirs. "It even told them how to get rid of the tapes. They were to use an industrial-strength shredder to do the deed."
German Federal Prosecutor and Spokeswoman Frauke Köhle confirmed to Law&Crime that her office's preliminary investigation is ongoing as to Haspel's culpability but an official investigation has yet to be initiated due to concerns regarding jurisdictional issues.
Torture is illegal under various international pacts and treaties to which the U.S. is bound as a state party. Torture is also illegal under U.S. domestic law. On April 16, 2009, then-president Barack Obama announced blanket immunity for any and all U.S. officials engaged in the Bush administration's torture program.
[image via screengrab/CBS]
Follow Colin Kalmbacher on Twitter: @colinkalmbacher
Editor's note: Varvara Budetti contributed to this report. Anna Marie and Alen Becirovic assisted with translations. This article has been amended post-publication to clarify the ECCHR's timeline.
Have a tip we should know? [email protected]