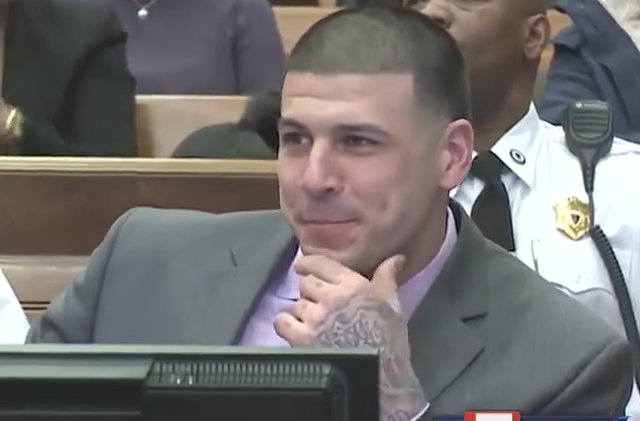 BOSTON (AP) — Prosecutors are asking the highest court in Massachusetts to overturn a ruling that erased former NFL star Aaron Hernandez's murder conviction in the 2013 killing of a semi-professional football player.
Hernandez's conviction in the fatal shooting of Odin Lloyd was voided after the former New England Patriots player killed himself in prison.
Under a long-held Massachusetts legal principle, courts erase the convictions of defendants who die before their direct appeals can be heard.
Bristol District Attorney Thomas Quinn III filed an appeal with a single justice of the Supreme Judicial Court on Friday. He called the rule "archaic" and said it "does not serve the public interest."
Hernandez took his own life days after he was acquitted in a separate, 2012 double slaying in Boston.
[Screengrab via WCVB]
Have a tip we should know? [email protected]