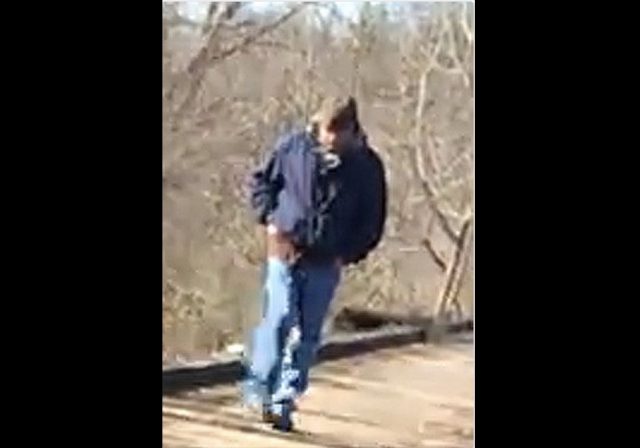 Public fear and outrage might be about to hit a boiling point in Delphi, Indiana as police continue to hunt for the killer of two teen girls who were found dead last week on a walking trail near an abandoned railway bridge.  Things are getting so tense that the local prosecutor thought it was necessary to take to Facebook on Sunday and plead with residents to not "harass, bother or accuse"anyone of involvement in the murder.
"Please do not harass, bother, or accuse anyone. There are no charges pending against anyone as a result of the pending investigation," prosecutor Robert T. Ives wrote in a Facebook post on Sunday.  "No one at the home searched is suspected of committing any crime. Please, please leave these people alone and let the police work."
According to a local news report, Ives was referring to possible harassment of the individuals who own a home that was subject of a police search warrant that was served last week.  Though, it is unclear what exactly happened between members of the public and the homeowners.
The bodies of 13-year-old Abigail J. Williams and 14-year-old Liberty Rose Lynn German were found dead on February 14, nearly 18 hours after they were first reported missing.  Williams and German were dropped off on the trail on February 13 and reported missing after they failed to show up at a prearranged meeting point where they were supposed to be picked up.
On Monday, Ives posted another Facebook message that confirmed Indiana State Police have only one designated "suspect" thus far.
Update Delphi Homicides: Man in Photo is Suspect – https://t.co/B5PBHMmV8C pic.twitter.com/Tc1iB8fW90

— Sgt. Tony Slocum (@ISPPeru) February 19, 2017
The photograph was distributed by Indiana State Police last week and appears to show a white male, dressed in a jacket and blue jeans, walking on the Delphi Historic Trail.  Police are asking for the public's help to identify the man in the photo.
[image via police handout]
Have a tip we should know? [email protected]