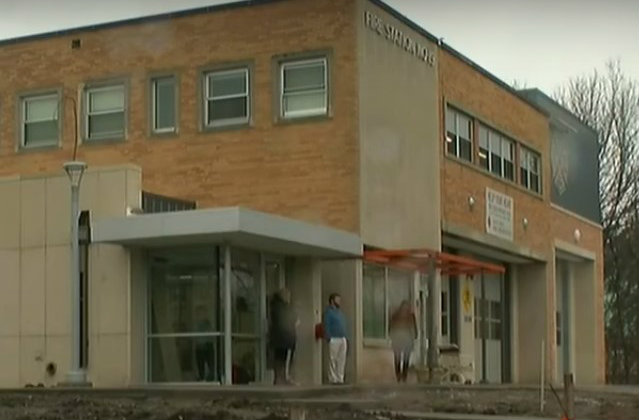 11 Jewish community centers nationwide were evacuated after threatening phone calls on Monday, according to the JCC Association of North America. This happened in cities like Birmingham, Alabama; Tampa, Florida; St Paul, Minnesota; Tulsa, Oklahoma; Houston, Texas; and Milwaukee, Wisconsin.
Here's the vantage point from the St. Paul Police Department:
The Jewish Community Ctr. in Highland Park was evacuated due to a bomb threat. Students moved to nearby fire station while building cleared.

— St. Paul Police PIO (@sppdPIO) February 20, 2017
SPPD did not find any bombs or dangerous devices at Highland Park Jewish Community Center. Squads clearing scene now, center is re-opening.

— St. Paul Police PIO (@sppdPIO) February 20, 2017
This isn't the first time something like this happened. For example, 30 Jewish organizations were targeted in a mid-January slew of bomb threats. The Southern Poverty Law Center said Monday afternoon that there's been a total of at least 67 bomb threats at Jewish Community Centers since Jan. 9.
The JCC Association had that number at 69.
"While we are relieved that all such threats have proven to be hoaxes and that not a single person was harmed, we are concerned about the anti-Semitism behind these threats, and the repetition of threats intended to interfere with day-to-day life," said the organization's director of strategic performance David Posner. "Local JCCs serve not just the Jewish community, but the entire community. Participants from all different backgrounds come to their local JCCs for activities, Jewish cultural and religious programming, and opportunities to come together as a community."
He says they're working with the FBI, which is investigating the threats. His statement also provided a list of JCC's affected by the threats. That can be read here.
Update – Feb. 20, 5:25 p.m.: Updated with a statement from the JCC Association of North America.
[image via St. Paul Police]
Have a tip we should know? [email protected]