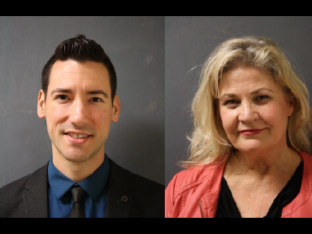 The anti-abortion activists indicted in Texas for their involvement in the making of undercover videos about Planned Parenthood are prepared to fight the charges at trial, their attorneys say.  Earlier on Friday, the two filmmakers, David Daleiden, 27, and Sandra Merritt, 63, rejected plea offers that would have dropped all charges after both defendants successfully completed one year of probation.
"I don't advise my clients to accept responsibility for cases that they haven't done anything wrong in," said Dan Cogdell, Merritt's attorney.
As LawNewz.com reported in January, a grand jury empaneled to investigate misconduct by officials at Planned Parenthood, instead decided to flip the script, returning indictment against Daleiden and Merritt.  Both were charged with second degree felony tampering with a governmental record for allegedly using fake identification cards to hide their real identities when making the videos.  Daleiden was also charged with a misdemeanor for allegedly attempting to purchase human organs.
Daleiden and Merritt face up to 20 years in prison if convicted on the felony tampering charges.
Prosecutors declined to comment on these latest developments, according to the Houston Chronicle.
[image via Harris County Sheriff]
Have a tip we should know? [email protected]