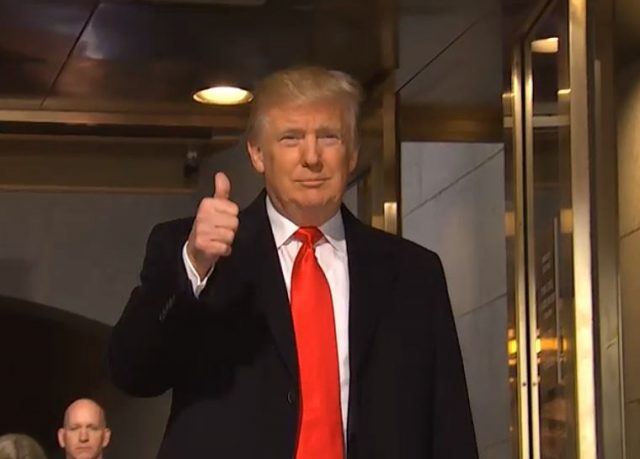 President Donald Trump fired off a pair of early morning tweets on Wednesday, calling for a 'major investigation' into voter fraud.  This despite the fact that president has yet to offer any concrete proof of voter fraud on widespread scale.
I will be asking for a major investigation into VOTER FRAUD, including those registered to vote in two states, those who are illegal and….

— Donald J. Trump (@realDonaldTrump) January 25, 2017
even, those registered to vote who are dead (and many for a long time). Depending on results, we will strengthen up voting procedures!

— Donald J. Trump (@realDonaldTrump) January 25, 2017
The president's announcement comes on the heels of a highly contentious press conference between White House Press Secretary Sean Spicer and the White House Press Corps.  Here is how our own Rachel Stockman described the event, in part:
[S]everal reporters at the press conference grilled White House Press Secretary Sean Spicer with a very logical question: If there is so much illegal voter fraud going on, will Trump call for an investigation? If the President of the United States really believes that many millions of people voted illegally, it seems reasonable that we should look into this and restore confidence in our electoral system.
Stockman then described Spicer's responses are a serious of "massive dodges."
This morning, Dan Balz of The Washington Post penned an article that saysTrump's continued voter fraud insistence "undermines democracy and his presidency."
This is a breaking story and LawNewz will add reaction to the president's announcement shortly.
[image via screengrab]
Have a tip we should know? [email protected]