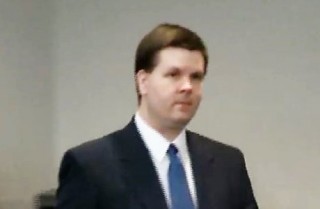 On Thursday, jury selection continued for the murder trial of Justin Ross Harris. Harris is accused of intentionally leaving his 22-month-old son in a hot car while he was at work, resulting in the child's death. Harris claims it was an accident.
Harris, who was married at the time, had also been allegedly exchanging sexual messages with a number of women at the time, with at least one allegedly being underage. Between the tragic death of a child and Harris being accused of extramarital activity, attorneys asked potential jurors some tough questions about sensitive subjects.
One potential juror's life experience must have made it particularly tough, as he has also experienced the loss of a child.
Heartbreaking. Potential juror 15 says he and his wife have had three stillborn children #RossHarris #hotcardeath

— Duffie Dixon 11Alive (@DuffieDixon) September 15, 2016
This surely will not be the last emotional moment in this case. Stay with LawNewz.com for continuing coverage of the trial.
Have a tip we should know? [email protected]