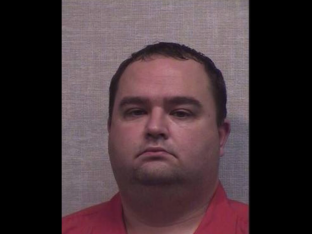 A 40-year-old Indiana man is facing multiple felony charges for stalking, intimidation and criminal mischief.  Police say all the charges stem from Travis Tarrants' alleged behavior after he was informed that he would not be hired for a teaching and coaching position at the Spring Valley School Corporation.
Court documents obtained by WISHTV 8 provide additional details of the allegations underlying the charges in the case.   Police say Tarrants started out by making harassing phone calls to the individual who beat him out for the position.
Perhaps unsatisfied with the results of the phone calls, police say Tarrants switched tactics and began shipping dead animals — including four skunks and a raccoon — to individuals at various schools and school administration buildings in the district.
Postal inspectors intercepted at least three packages before they reached the intended destination.  One of the intercepted packages contained a dead raccoon, along with a message:  "RESIGN! IT WILL NOT STOP."
Police also found several letters that were sent to several victims.  The letters reportedly contained false allegations that the intended recipients were involved in improper sexual relationships.  One letter also contained a picture of a man's genitals, according to police.
In addition to alleged telephone and mail harassment, Tarrants is also accused of vandalizing vehicles by spray painting additional threatening messages directed towards the alleged victims.
According to search warrants contained in the court file, police located spray paint that matched the type used in some of the alleged vandalism incidents.  Police also say they recovered receipts for the purchase of envelopes that matched the type of envelopes sent to the victims in the case.
No court date has been set as of Thursday.
Have a tip we should know? [email protected]