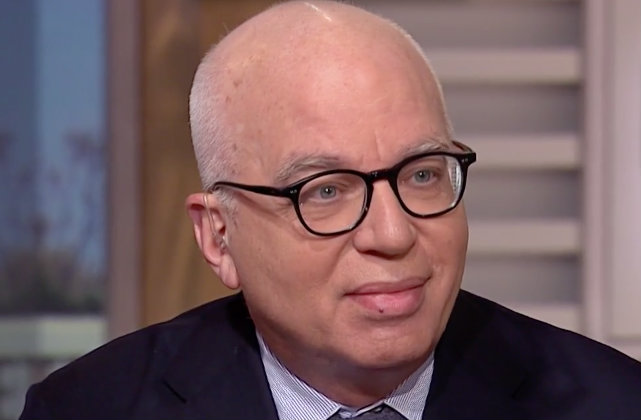 The law firm representing Fire and Fury author Michael Wolff and publisher Henry Holt and Company fired back after receiving a cease and desist letter from President Donald Trump's attorney. Trump's lawyer, Charles Harder, issued the president's legal threat on Thursday, before the book even came out, claiming — based on excerpts that had already been released — that it contained false and defamatory statements about Trump. On Monday, the lawyer representing the author and publisher wrote back with a blistering attack on Harder's claims.
"My clients do not intend to cease publication, no such retraction will occur, and no apology is warranted," attorney Elizabeth McNamara from the firm Davis Wright Tremaine said in her opening paragraph, in response to Harder's demands.
McNamara then conducted a step-by-step takedown of Harder's arguments, noting first of all that he failed to provide a shred of evidence for his claim that the book contained defamatory statements about Trump.
"Though your letter provides a basic summary of New York libel law, tellingly, it stops short of identifying a single statement in the book that is factually false or defamatory," McNamara wrote. "Instead, the letter appears to be designed to silence legitimate criticism. This is the antithesis of an actionable libel clam."
Speaking of New York law, McNamara calls out Harder for claiming that the book's statements gave rise to a claim for "false light invasion of privacy," which doesn't even exist under New York law. On top of that, she dismissed the notion that such a claim would even hold up if New York did have such a law, saying, "it is patently ridiculous to claim that the privacy of the President of the United States has been violated by a book reporting on his campaign and his actions in office."
McNamara's letter also countered Harder's claim that Wolff committed tortious interference with contractual relations and inducement of breach of contract by getting statements from Steve Bannon that Trump doesn't like. Harder sent Bannon a separate letter claiming that his alleged statements to Wolff violated his own agreements with Trump. Whether or not Bannon violated any agreement has nothing to do with Wolff, McNamara said.
"The law treats sources like Mr. Bannon as adults, and it is Mr. Bannon's responsibility — not Henry Holt's or Mr. Wolff's — to honor any contractual obligations," the letter explained, calling Harder's argument "a perversion of contract law" that "[n]o court would support."
Finally, McNamara warned Harder what could happen if he were to file a lawsuit, saying that Trump, his campaign, and his family, would have to preserve any documents related to the book's subject matters that Trump disputes.
One weakness that Wolff did appear to have stems from an admission in his prologue that some of his sources contradicted each other, and in some cases lied, leaving him to piece together what he believed to be the truth. An analysis of what that could mean can be found here, but McNamara defended this , saying:
…Mr. Wolff responsibly tells his readers his approach to confronting the well-established reality that many in this administration, most prominently the President, routinely traffic in verifiably false statements. Thus, Mr. Wolff explains how he attempted to reconcile conflicting accounts.
Letter to C. Harder_001 by LawNewz on Scribd
[Image via NBC screengrab]
Have a tip we should know? [email protected]